Outdoor Video Cameras Increase Security and Peace of Mind
The Latest Outdoor Video Surveillance Offers an Integrated, Whole-Home Solution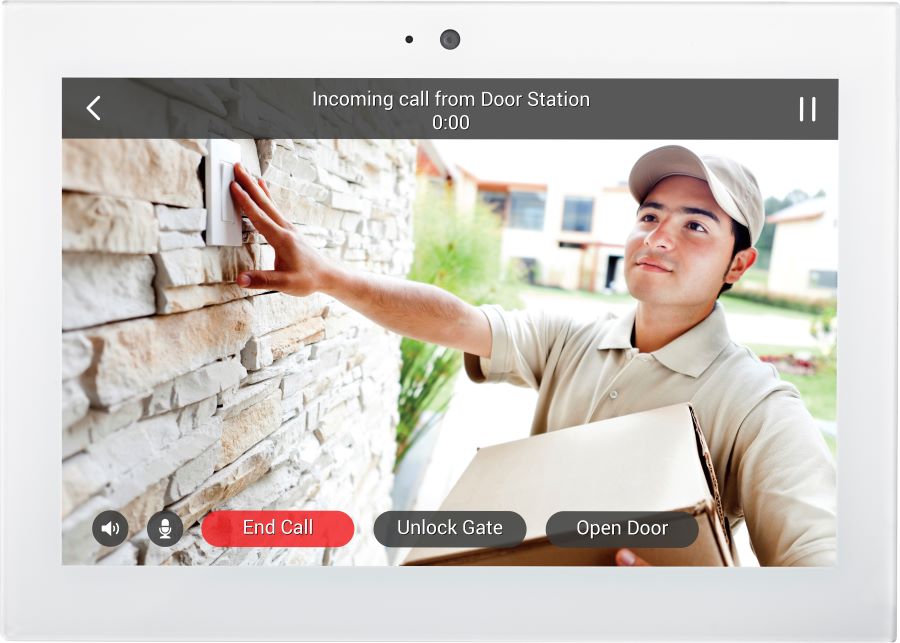 What was once a rare addition to a home's security system is now becoming commonplace. Outdoor video security cameras have proven instrumental in protecting homes and, when integrated with home automation systems, provide an essential piece of the smart home ecosystem that enables all systems to work together. Today, high-tech home security systems are more accessible, effective, and affordable than ever.
Let's look at what the best systems offer and what to look for when choosing an outdoor video surveillance system for your Camas, WA home.
SEE ALSO: 4 Smart Features to Make Everyday Life at Home More Convenient
Keeping You in the Know
Outdoor security cameras with video surveillance keep you informed on what's happening, whether you're at home, away at work, or across the globe on vacation or a business trip.
You can receive a short video clip when your kids arrive home from school. You can opt for notifications when someone enters and leaves home. When the pet walker arrives, receive an alert, speak to them through the two-way intercom, and unlock the door.
A Solid Deterrent
Studies show that burglars choose another target when they see security cameras on a property. According to the FBI, homes with a security system are 300% less likely to be burglarized. For this reason, we recommend visible installations that create a deterrent against intrusions, break-ins, and trespassing.
Ease of Use
Your security cameras communicate with your smart home system and other connected devices via the internet. Monitoring your video cameras is as easy as glancing through your smartphone, laptop, or tablet.
These systems integrate with your lighting, door locks, alarms, and sensors, keeping your home safe and secure in the event of an incident. The lights flash, the doors lock, and you and the local law enforcement receive a notification.
Professional Installation
The first step is to look at your property and determine the vulnerable areas. Our certified technicians and project managers will also check out the neighborhood and find out if there have been any recent threats or concerns. For example, has there been an increase in car thefts, break-ins, or vandalism? This helps us understand your needs at a personal level and what types of cameras will best provide the needed surveillance.
With the rise in package theft, we always recommend an outdoor video camera at the front door. For areas with increasing car theft, we may create a digital tripwire around the driveway or garage.
Most people with ill intent prefer to lurk in the dark, where they have a better chance of going undetected. Integrating your cameras and lights can stop potential intruders in their tracks. One of the most critical elements in outdoor video is to make it a system that takes preemptive measures to prevent the unthinkable before it occurs.
At Encore Audio Video, we specialize in a customized approach to home automation and security, creating a safe haven that's also fun and easily managed. To learn more about the latest outdoor video cameras and security solutions or to schedule a complimentary consultation, contact Encore Audio Video today.