The Combined Power of Outdoor Cameras and Home Automation
The Latest Technology Takes Home Security to the Next Level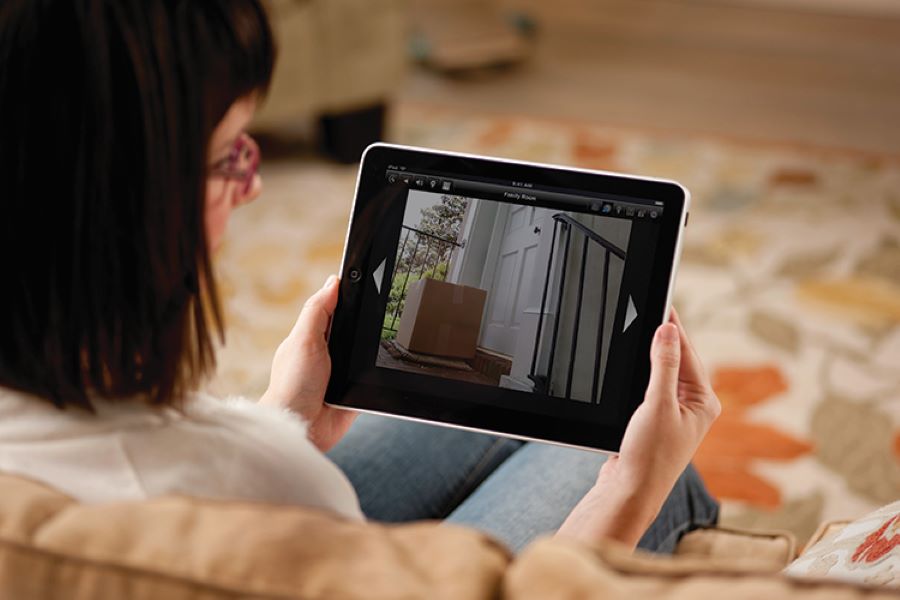 Security has become an essential aspect of smart home automation. In fact, the global smart home security camera market is expected to grow at an incredible compound annual growth rate of 15.7% from 2020 to 2027. The rising interest is easily explained when you consider the benefits smart outdoor cameras provide. Let's look at how an integrated system works and how we're using it to protect homes in Portland, OR.
SEE ALSO: Using Your Control4 System: Find the Method that Works for You
Integrated Technology
A smart home ecosystem is a group of connected devices that work together, communicating with each other and the home automation system. In this type of system, outdoor security cameras work with door locks, audio, video, and lighting to produce a home environment much more secure than a disparate set of devices that do not work in tandem.
For example, should a security camera detect movement by a person in an unusual area, you'll immediately receive an alert via your smartphone app. Then, if warranted, the home can immediately lockdown, securing all windows and doors.
If it happens at night, the outdoor lights start flashing, scaring off any intruders and alerting neighbors that there's a problem. A siren erupts, and law enforcement is notified. In addition, these systems offer two-way communication, enabling you to speak to the person spotted.
If someone's at home, a live video feed can pop up on your smart TVs, offering a crystal-clear picture of what's happening outside. Of course, you can also view the video of what happened yesterday or last month.
Keeping an Eye on Your Home and Loved Ones from Anywhere
Whether off on a business trip or enjoying a vacation with the family, you can check in on your home from anywhere in the world from your smartphone, tablet, or laptop. Today's cameras deliver high-definition video with infrared LEDs and intelligent image signal processing. This means you experience excellent visibility, even at night, with no motion blur.
Our certified technicians will walk the property with you, making suggestions based on our experience while listening to your concerns. We can install cameras anywhere that monitoring activity is warranted, such as at the pool, garage, doors, and side gates. You'll be able to zoom in or out for clear visibility, with some cameras offering 360-degree views.
Thanks to the many devices that communicate with each other, we can program almost any command to occur as a chain reaction. For example, if you'd like to see who's at the door or just pulled into the driveway, we can program your touchscreens or TVs to show you the cameras at those locations automatically. If you're enjoying movie night in your home theater, you can choose to unlock the door and invite your guest in or have a delivery driver drop off the package and then lock the door behind them, right from your touchscreen or tablet.
To learn more about outdoor cameras and smart home automation or to schedule a complimentary consultation, contact Encore Audio Video today. At Encore Audio Video, we've been creating easy-to-use smart homes that enhance our clients' daily lives while keeping them safe for over 30 years.