4 Smart Features to Make Everyday Life at Home More Convenient
You can live a life of luxury by installing whole home automation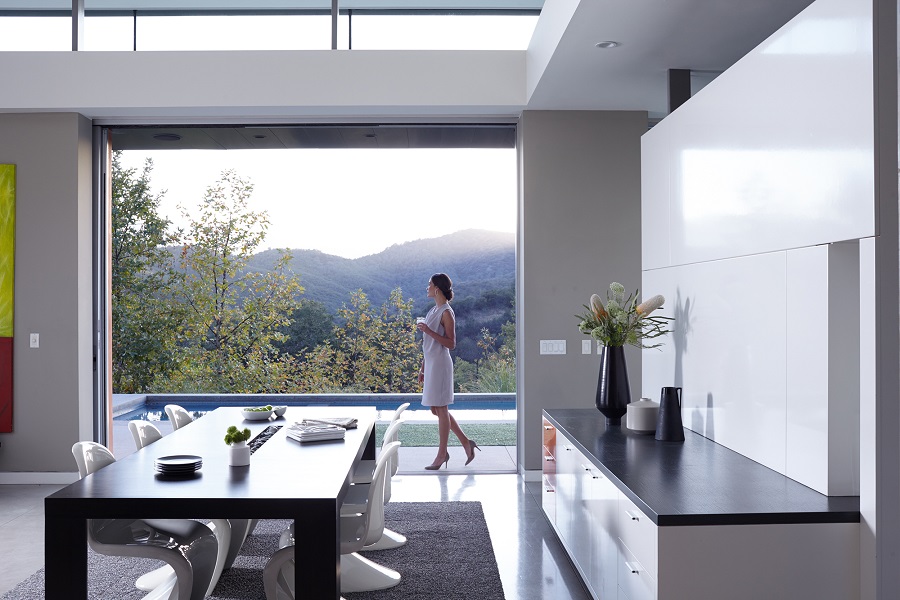 Amid all the stresses and chaos of everyday living, wouldn't you like to know your home is an island of calm to look forward to? The technology in your home should cater to your needs and make your life easier, and you can do that with whole home automation. Here's what Washington residents in the Vancouver region can install to make home life more convenient and comfortable.
SEE ALSO: The Future Is Here with Control4 Smart Home Automation
MOTORIZED SHADES
Adjusting your window shades is one of those chores you don't think much about but still eats up a lot of your time. With motorized shades, you can use one device to make any adjustment you want to any window in your home. And you can do it while sitting on your couch. For even greater convenience and efficiency, you can program some motorized shade models to adjust themselves automatically to keep the right room temperature. You'll also be protecting your home and furnishings from UV ray damage.
LIGHTING CONTROL
Smart lighting control gives a more efficient and stylish home with one relatively simple upgrade. You get instant control from a unified interface. You can also employ the same automatic scheduling system as your motorized shades to make things even easier for you. Integrate your lighting control and shading systems for additional energy savings.
If the environment is a major concern for you, using dimmers will lower your carbon footprint by cutting down on the energy required to light your home. And finally, lighting control lets you come up with much more varied and attractive lighting designs. You have many more lighting options by being able to adjust the color temperature and brightness separately.
WHOLE HOME AUDIO
Having some pleasant music in the background enhances both everyday living and special events. With whole home audio, you get access to your music in more places, with higher quality sound and increased convenience. With all your sound sources working through one central system, your music can seamlessly follow you wherever you go. To keep everyone in your family happy, whole home audio lets your stream different audio sources in different rooms.
SMART LOCKS
Most people have had that moment of panic on the way to work when they thought, "Did I remember to lock the door?" Render those worries moot with smart locks. You can use your phone to view the status of any door and lock it remotely if need be. Once you've arrived back home, your doors will sense your phone as you approach and unlock themselves automatically.

These remote lock and unlock features are especially handy if you're expecting any packages or someone needs temporary access to your home. Once the package has been delivered or whoever is inside has finished up, you can remotely secure the door and rest easy.

Now's the time to treat yourself to a more relaxed lifestyle with whole home automation. To learn more about how we can help you enjoy yourself more at home, call us at (503) 676-6370. You can also visit our contact page or leave a message in the chatbox below.

No video selected.