How to Choose the Right Whole House Audio System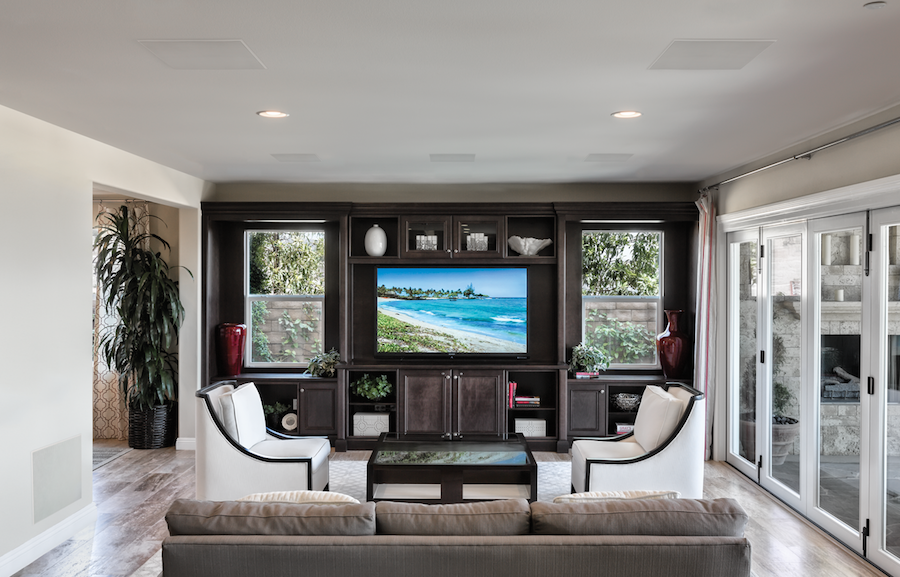 If you love the idea of hearing your music in every room of your Lake Oswego home, then a whole house audio system should be something you are considering. These days, audio technology gives us many choices for that, but there are pros and cons to any solution.
How do you make a decision? Several factors will determine in which direction you'll want to go. The first, as almost always, is budget. There are a plethora of speaker options for whole home audio, from straightforward wireless speakers to high-end audiophile speakers and distribution systems. The second criteria may be how much you care about sound quality. Many solutions deliver good sound quality, and some higher end ones will clearly be a cut above the rest. The other main decision is the interface. How will you access your music? Do you want to use your smartphone or tablet, or would you like a dedicated controller? Do you want redundant controls like wall-mounted keypads or a traditional AV remote? Do you want to call up your music on a large TV screen?
For the right way to think about these considerations, just keep reading.