Is Your Smart Home Truly Integrated?
A True Smart Home is More than a Collection of Smart Devices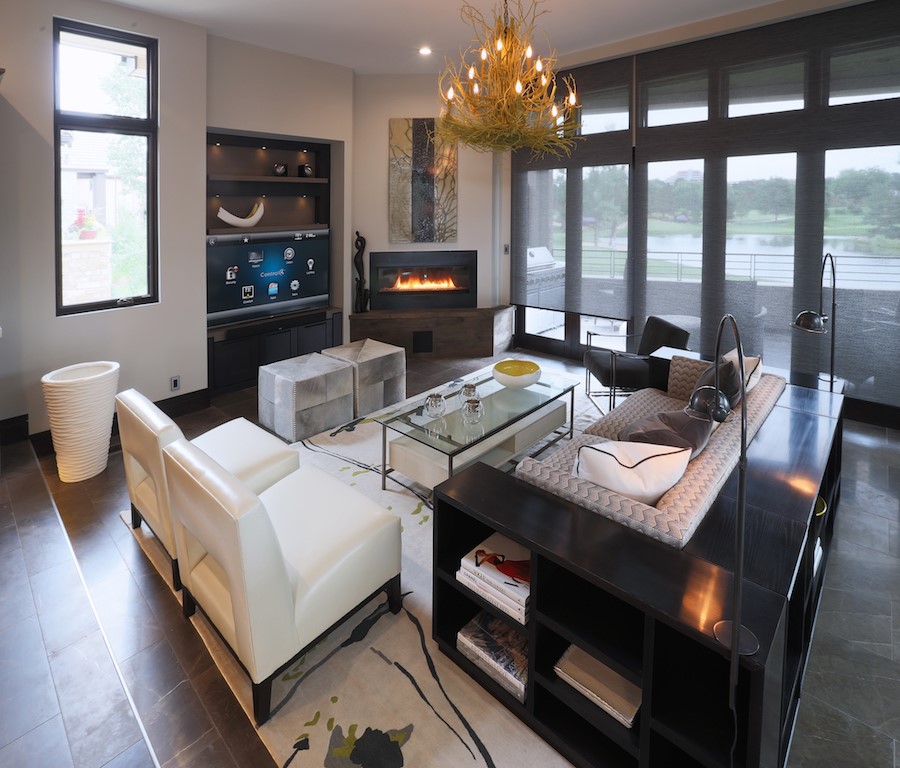 If you read this blog, you know that we have discussed many features and aspects of smart home automation. One of the central ideas we regularly try to convey about the subject is that automation is about creating a coordinated system. Many choices exist in the market, with smart switches, locks, thermostats, lights, cameras, and more readily available, and more companies are getting into the sector almost every month.
We firmly believe that smart homes are about more than a collection of intelligent devices or merely the ability to use an app to control devices and functions. We think that the power of smart technology is its ultimate ability to provide total home integration. So what do we mean by total home integration?
For the most part, the systems and functions in homes were islands unto themselves. They did not communicate or work with the other. Heating and cooling is a subsystem, and electrical and lighting are another. The trades that work on them are different companies with different skill sets too. Think of water and plumbing, irrigation systems, and pool and spa equipment. They all have their various systems and controls.
These home functions still do what they have always done. But what is changing rapidly is how they can be controlled, how they can inform and report on their status, and most importantly, that this intelligence now enables them to work in tandem with other functions in the home.
Are you interested in preparing your Vancouver, WA home for the future of total home integration?
SEE ALSO: The Future is Here with Control4 Smart Home Automation
Do We Still Need Wires?
Our hyper-connected wireless world depends on a cables infrastructure of fiber optic cable and other wiring coming into the home. Your home should be wired for the maximum flexibility in integrating future smart technology. The future will hold smart washers, dryers, dishwashers, ranges, refrigerators, sprinkler controllers, faucets, toilets, and more. In fact, all of these exist now, even if they are not yet mainstream. 4K video streaming is already here, and 8K is around the corner. Bandwidth requirements will continue to rise, and allowing for wiring in the home will ensure that a house can keep up with the demands of new smart technology.
You may ask, what wiring should I have? There are pros and cons and different costs to today's choices, from Cat6e to fiber. Here's one idea we like that plans for the future. Install conduit in your home through slabs, walls, and ceilings. It is a relatively easy task to run wires when there is a channel, rather than ripping out walls and floors to do so. Most of the cost of running cable is the construction aspect. Laying the infrastructure for future upgrades is a smart move.
Smart = Integration
What does the integrated home look like? Imagine employing motorized shades, smart lighting, and smart thermostats and temperature sensors to keep your house comfortable in both winter and summer. The systems work together to let in or block sunlight, manage temperature, and efficiently illuminate your home, day or night. If your irrigation system can be programmed to analyze the weather intelligently, you can ensure that you won't be wasting water when we get our frequent Northwest rains. With smart locks and cameras, a camera with facial recognition could unlock the door automatically for a recognized family member or guest - or trigger an alarm if it's an unwanted intruder.

Encore Audio Video can help prepare your Vancouver, WA residence for the future of total home integration. Reach out to our team today or click below to connect with one of our experts.

No video selected.