Enjoy a Home Theater Experience in any Room
GET CINEMATIC QUALITY IN A MORE RELAXED ENVIRONMENT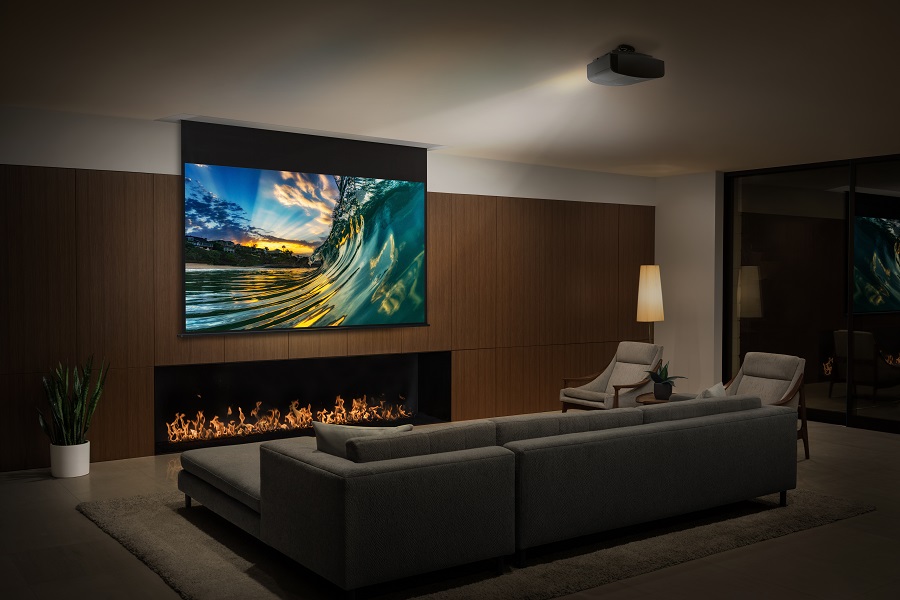 A dedicated home theater offers you the thrill and excitement of a complete movie-house experience, but it is not always the best option. Enjoying television with the family, watching the game with friends, or catching up on world events is better in a more informal setting.
A home theater installation can combine a private cinema's rich, detailed sound and superior image quality in a smaller, more relaxed space. Whether you want to upgrade the game room or create a specific media room, the results exceed your expectations.
Are you looking to make every show you watch in your Lake Oswego, OR home an experience? Continue reading below to learn more.
See Also: Enjoy A Happier, Healthier Home with Circadian Lighting
Content, As You Like It
Smart home technology offers access to content from anywhere in the world, and your media room is the perfect place to enjoy. Watch the latest hit shows from Netflix, sports from the NFL to Major League Soccer, or live music from Stingray iConcerts; you are right in the middle of it all.
A whole-home distribution system allows you to connect all of your audio and video sources to any room or watch multiple channels simultaneously on a single screen. Keep track of games across the country or league, watch world news coverage from several channels, or check your surveillance cameras without missing your movie.
Details That Enthrall
Just because a media room is more relaxed and intimate does not mean you should lower your expectations. Recent innovations in flat-panel monitors, short-throw projectors, and compact sound systems mean you experience breathtaking AV rivaling commercial systems twice the size.
Standard HD televisions often have trouble with the fast motion of action films or sports like NASCAR; the image smears and appears blurry right where you most want sharp detail and clarity. LED, QLED and proximity projection can be had in screen sizes up to 100" while taking up 1/3 the space of conventional projection systems. However, the constraints do not stop them from delivering incredible depth of field, stunning true-to-life colors, and accurate 8K reproduction that allows you to see every nuance.
TECHNOLOGY THAT ACCENTUATES
The design and decor of your home result from your personal vision and an interior designer's skill; your entertainment technology should not distract from it. You can keep the focus on the beautiful sweeping lines of the architecture and the fine furnishings without losing the ability to watch what you want.
Hidden technology camouflages video monitors behind the artwork, mirrors, or displays images that complement the surrounding aesthetics when not in use. Then, with a touch of a button or your voice, bring the monitors to life or set them to recede into the background.
Speakers are often a source of distraction; they take up room and clutter the space. Ceiling speakers that lay flush with paintable grills virtually disappear from view, leaving simple and clean lines. When there can be absolutely no trace of technology, invisible speakers mounted inside the walls generate music and surround sound that immerses you in the action.
MEDIA BUILT AROUND YOU
Entertainment is an important aspect of relaxing and enjoyment of your home. Are you ready to bring the family together with a comedy or gather the gang to cheer on your favorite team? Call us at 503-224-9400 or fill out our contact form to start the conversation or schedule a visit to our complete showroom.

No video selected.