Streamline Your Media Room Design With a Sony OLED TV
Experience theater-level audio and video with the Sony Bravia A9G OLED TV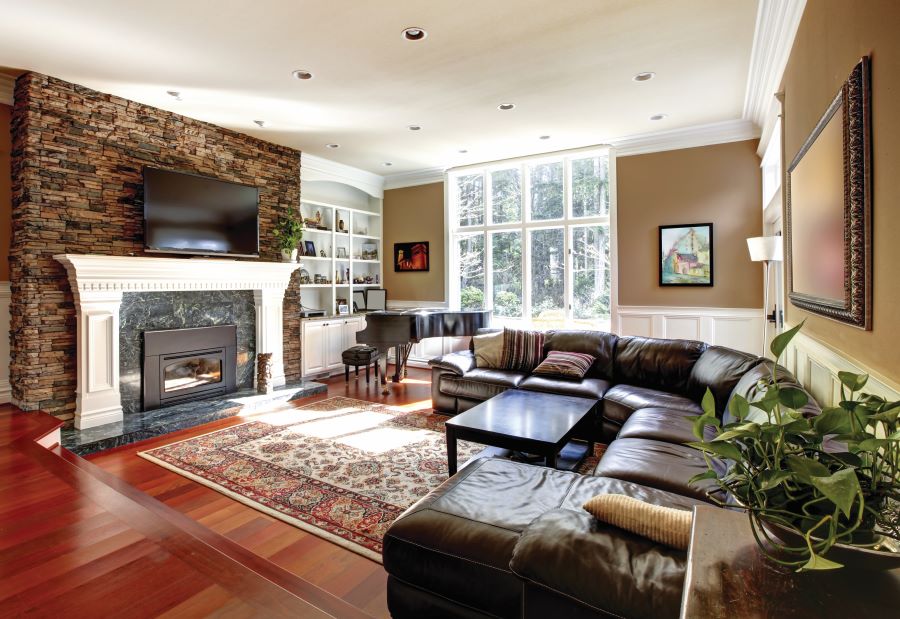 Media room design hinges on 2 key elements: the right equipment and the right aesthetic. And luckily for you, we have in mind one component that doesn't sacrifice high-quality audio and video for a sleek design.
Here at Encore Audio Video, we believe that enjoying entertainment in your Portland, OR, media room should be a fully immersive experience. Let your favorite movie captivate all your senses, mesmerize your family and be a lighthearted escape from daily stresses. The Sony Bravia A9G OLED TV can help you enjoy an enhanced viewing experience — keep reading to learn more.
SEE ALSO: Thinking About a Custom Home Theater?
See the Difference
The Sony Bravia A9G is an excellent addition to your media room if you're ready to upgrade to an OLED TV. Unlike LCD screens, OLED panels don't require an LED backlight to illuminate pixels across the screen. Instead, each pixel in an OLED panel emits its own light. And because pixels can turn off entirely and individually, OLED screens produce blacker blacks, whiter whites and more stunning contrast.
The Sony Bravia A9G displays vivid images, rich colors and sharp video in clear 4K resolution. The end result is a vibrant viewing experience that draws you into the action on the screen.
Hear the Difference
What sets the Sony Bravia A9G apart from other OLED TVs is the built-in soundbar technology. Sony's incredible system uses Acoustic Surface Audio+™ and TV center speaker mode to deliver crystal-clear sound from the TV screen itself.
With this technology, the entire display becomes a speaker: two actuators behind the TV cause onscreen acoustic vibrations, two built-in subwoofers give powerful bass to the audio and a spatial effect allows sound to move across the room.
The end result is a fully immersive auditory experience you can both see and feel.
Live the Difference
Because it incorporates both audio and video into a single system, the Sony Bravia A9G can enhance your media room design. You'll save space with a two-in-one device, without sacrificing high-quality visuals or sound in your entertainment center. You can easily hide the streamlined display with a concealed lift or mount if your media room also functions as a living or family room.
A Special Note to Our Valued Customers
Here at Encore Audio Video, we are doing everything we can to move forward in these uncertain times. Keeping you all — our customers — safe and healthy while continuing to provide our services is our number one priority. Integration companies are an essential business, so we are still open and helping customers in the Portland, OR, area. While we can't admit people into our showrooms, we are taking and fulfilling orders, scheduling pick-up and loading services, and providing delivery services to meet your needs.

Our team members are working remotely for their safety, and the best way to reach our team is to call (503) 224-9400. If we don't answer, please leave a message on our recording system — we are actively monitoring our messages so we can get back to you quickly. You can also reach us by filling out our online contact form.

From everyone at Encore Audio Video, we appreciate your continued support, patronage and patience. We look forward to serving you soon.

No video selected.