Why Control4 Is the Ideal Choice for Your Smart Home
Talking Points from a Leading Control4 Dealer in Portland, OR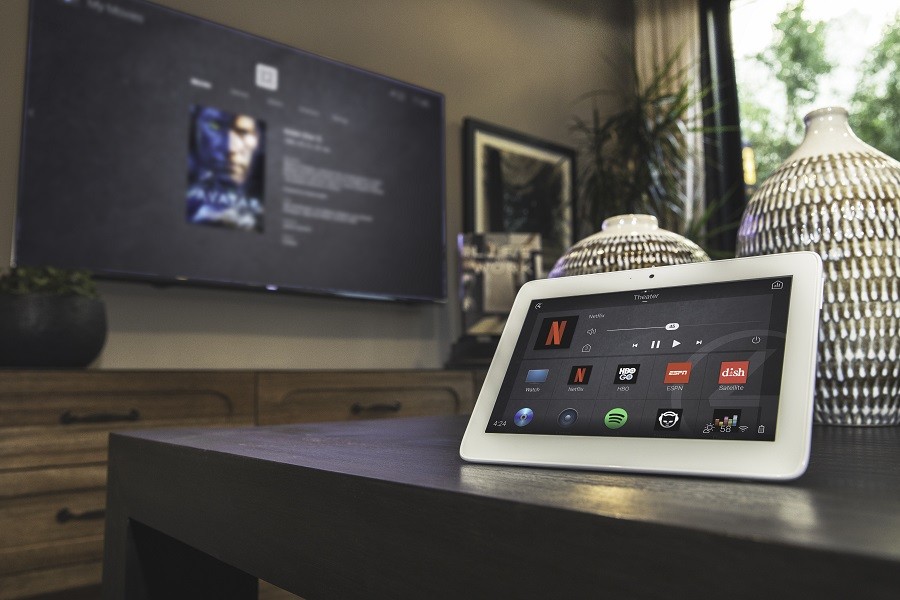 Take control of your home with Control4. If you want to have a smart home, choose the best home automation system on the market. Using a subpar or cheap system will certainly be costly in the long run.
When you go with a Control4 system, you partner with a top provider of automation and networking systems. Encore Audio Video is proud to be a leading Control4 dealer in Portland, OR. We've been installing their systems and products for many years.
Still, you may be wondering, "What sets Control4 apart from other integration systems?" We're glad you asked! Read our blog or listen to our latest podcast episode to see why Control4 is our go-to system.
SEE ALSO: How A Control4 Lighting Automation System Simplifies Security
No Compatibility Issues
Not all technologies "get along" with each other. For technologies to run smoothly, they must play well with the other devices they interact with.
The same is true for a smart home system. In order for it to work efficiently, it needs to be compatible with other technologies in your home – the lights, home theater, security, systems, etc. Here's where problems happen for other integration systems. But not Control4. Their operating system works flawlessly with 14,000 third-party products. Control4's partners have programmed their products to work specifically with C4's system.
What does that mean? For Encore Audio Video, it means hassle-free installation and minimal programming. For you, it translates to a reliable and robust smart home system that operates perfectly. Even though C4's products are "plug and play," they are also easy to customize. So, if you need changes, Encore Audio Video is fully equipped to make modifications, because we are a Control4 dealer.
A System That's Easy to Operate
Nobody likes it when life is complicated. So, why not make things simple? That's what Control4 does. The system simplifies the way you interface with technology. Adjust the smart lights in another room by accessing the C4 touchpad. Did you forget to turn on the security system? Open up the C4 app on your mobile phone, and arm the system remotely. You can control all the connected devices in your house – whether you're home or away.
Just think about how this can change your enjoyment in your home theater. You won't have to deal with three or more remotes to control the TV, audio, satellite, or anything else. The Control4 tablet puts everything in one place, and it's all icon-based. You don't need to read a 50-page user manual to operate it. Just click the icon, and you're in complete control.
A Robust Networking System
A smart system isn't very smart if it lacks a robust home network. After all, you need a lot of bandwidth if you plan to run multiple technologies in your home. Suppose you and your spouse are watching a movie in your home theater, your children are on their phones, your landscape lighting is turning on for the evening, and your heating system is adjusting based on your preference. Everything grinds to a halt with an unreliable or inefficient network.

Control4 owns a networking company that makes your old system look like it's using a dial-up modem. A strong home network is the backbone for everything in your home – your computers and smart products. Now, you can have multiple users and smart technologies on the network with no problems at all. Their networking products are enterprise-grade, meaning they're not the standard products you'd buy at a store. Instead, they provide a robust network that delivers! Learn more about the Control4 system by listening to our latest podcast.

Want to know more about Control4 and the services we offer? Visit our showroom for a first-hand look. To get started today, reach out to us by filling out our online contact form.

No video selected.