Is It Time for a Professional Network Installation?
An Enterprise-Grade Home Network Offers Fast & Reliable Coverage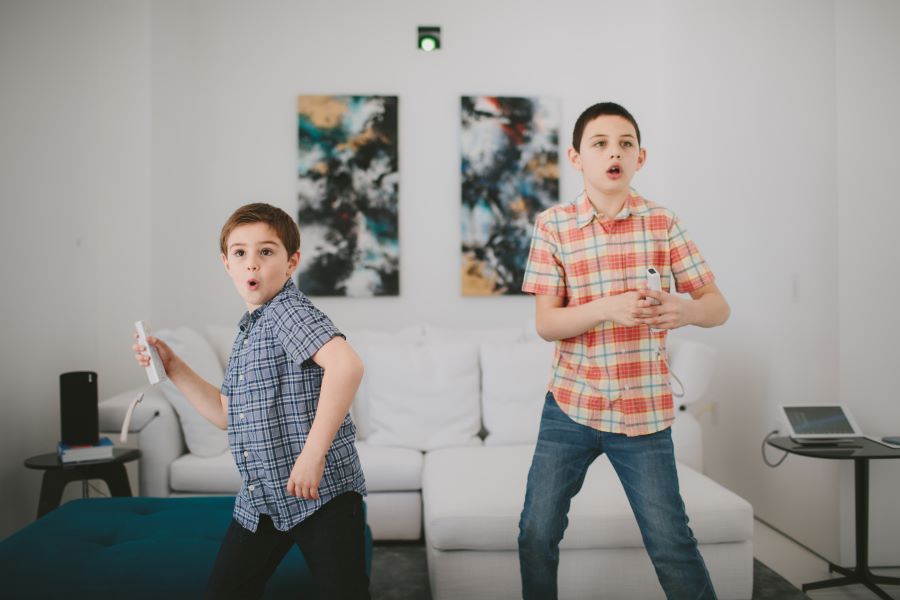 If you live in a smart home or a home with numerous connected devices and rely on the wireless network, modem, and router supplied by your Internet Service Provider (ISP), the answer to the above question is, most likely, yes. These are designed for average performance in the average home, and if you live in a smart home, it is anything but average.
Eventually, as more connected devices are added, you'll notice the telltale signs that suggest your home network is buckling under the strain and does not have the bandwidth to support them. Let's look at how we provide smart homes with the bandwidth they require to run securely, quickly, and reliably in Camas, WA.
SEE ALSO: Experience Effortless Living with Whole-Home Automation
The Telltale Signs
Some of the first signs that your home network needs an upgrade are the dreaded buffering wheel when streaming a movie, a frozen screen in the middle of an action-packed video game, or lagging during a video conference call. Another is calling out to your kids to get off the game console so you can get through a video meeting uninterrupted.
Bandwidth is the maximum amount of data your connection can handle at any moment in time. It's the highway on which your data travels. The more data, the more traffic, and soon your highway has a traffic jam that translates to dropped connections.
An Enterprise-Grade Home Network
At Encore Audio Video, we specialize in creating customized smart homes with the latest innovative technology and high-performance entertainment solutions. We understand connected homes and what they require to run smoothly, effortlessly, and without interruption.
Most smart homes require an enterprise-grade home network customized to their owner's unique needs. A robust solution not only delivers a fast and reliable network today but also lays the foundation for your needs tomorrow as your home continues to get smarter.
Our certified technicians will look at your current system and offer the best solutions to get you up to the optimum speed and performance. For some, this means upgrading to enterprise-grade equipment, including routers, switches, and access points that support Wi-Fi 6, the new industry standard.
Wi-Fi 6 offers increased capacities and higher speeds—a super highway that delivers about four times greater performance. We'll also adjust the priorities, ensuring your most important equipment—such as your video conferencing setup, computers, and 4K video—get first dibs on the available bandwidth.
The result is a connected home that allows you and your family to perform your daily activities without interruption. That includes working on the patio, playing Fortnite in the media room, and binge-watching a Netflix series in the living room. No dropped calls or connections.
Are you and your family ready for a fast, reliable, secure home network that provides corner-to-corner coverage throughout your home and outdoor areas? To learn more about the possibilities or to schedule a complimentary consultation, contact Encore Audio Video today.