Enjoy Effortless Living in a Control4 Smart Home
Don't Let Fear of Technology Get in the Way of Luxurious Smart Home Living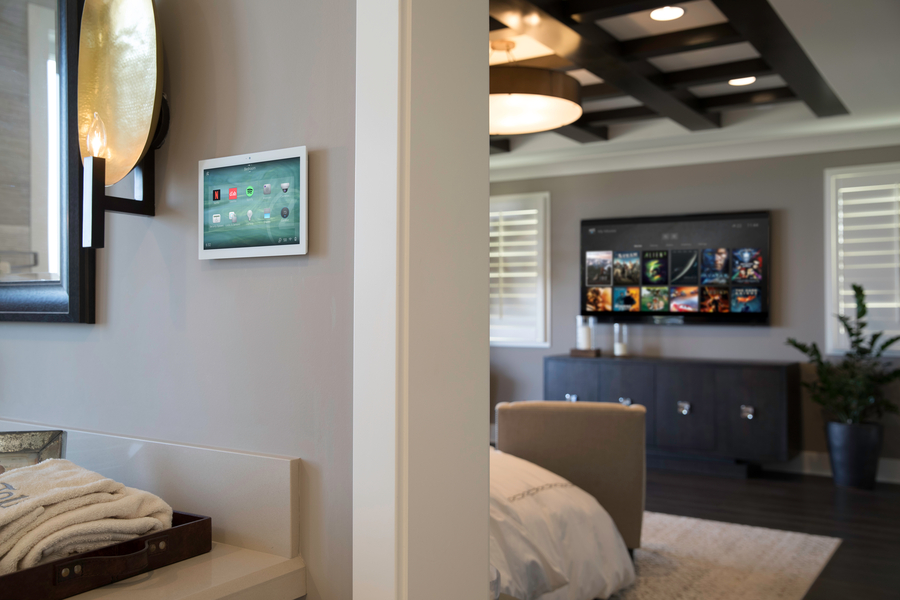 Do you wonder what it's like to live in an automated home? Are you hesitating to bring smart home technology into your new build or upgrade your current residence due to past experiences with unreliable technology?
That's where Control4 and Encore Audio Video come in. Our smart homes are customized to your specific needs, integrating all your smart devices and systems under one reliable platform that's easy to use.
Let's explore the creation of a Portland, WA, smart home.
SEE ALSO: Enjoy Immersive Surround Sound with Sony Home Audio
A Control4 Operating System
Control4's award-winning operating system integrates with thousands of third-party products, creating a connected ecosystem of smart devices that work together. These systems include your TVs, music, climate, motorized shades, lighting, security, and more, all effortlessly controlled via touchscreens, keypads, a mobile app, and your voice.
One of our clients' common reactions when their smart home is complete is astonishment at just how easy and fun it is to use. You don't need to be tech-savvy or interested in the latest technology to truly enjoy a Control4 smart home.
For example, when you wake in the morning, press the "Good Morning" button on your stunning in-wall keypad, and your home wakes up with you. For some, that means opening the shades, turning on specific lights to varying hues and intensities, making the coffee, and turning on the morning news. At the day's end, press the "Goodnight" button, and your smart home goes to sleep with you. Each smart home is uniquely designed and customized with the family's lifestyle in mind.
Amazing Media Control
Because Control4 integrates with all your connected media devices like Apple TV, Roku, Xbox, Amazon Fire TV, LG, Samsung, Sony, DISH, and many more, your audio and video are all controlled from one device. No more multiple remotes or searching for apps on your phone; now, simply select the room and the audio or video you'd like to enjoy, and it's done.
Would you like one beautiful melody streaming through your home? Select the audio source, from streaming to vinyl or CDs, and listen to high-fidelity music from nearly invisible in-wall and in-ceiling speakers.
Automating Repetitive Tasks
We, as humans, develop routines that help us take control of our days and bring a calm sense of stability. Imagine a home that aligns with these daily repetitive tasks. It raises and lowers the shades depending on the temperature and direct sunlight. It brightens and dims the lighting based on the amount of daylight. It turns on your favorite podcast at 3 P.M. in the home office, heats the spa at 5, and illuminates beautiful landscape lights as darkness approaches. It does all this and so much more.
At Encore Audio Video, we partner with Control4 to create customized smart homes that enhance our clients' daily lives. In addition to many being surprised at how easy it is to use, they also wonder why they hadn't done it sooner. To learn more about home automation or to schedule a complimentary consultation, contact Encore Audio Video today.