HOW TO ELEVATE YOUR SMART HOME WITH CONTROL4
Control4 OS3 Brings a New Dimension to your Smart home with Upgraded Features, Functions, and High-Resolution Audio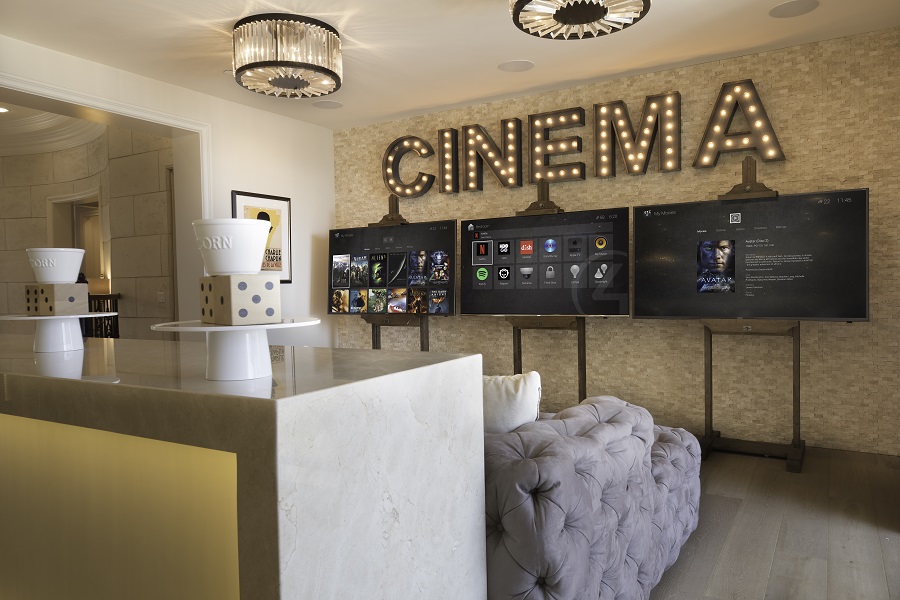 Control4, the innovative and industry-leading smart home company, recently released a big update to its operating system to rave reviews. Whether you are an existing user or considering installing a new home automation system, the features in OS3 are worth keeping in mind.
The upgrade, described by leading trade magazines as '... among the most significant system improvements to date.' presents a new look and feel. The interface navigation is more efficient and straightforward, including quick find menus and improved personalization tools.
As a premier smart home company, we understand that much of your home centers around entertainment. The OS3 upgrade adds stunning audio features, integrates the much-lauded Neeo remote, and adds access to content sure to please audiophiles.
Are you curious how Control4 enhances your Vancouver, WA home entertainment? Continue reading below to learn more.
See Also: Immerse Yourself In The Movie With High-Performance Sound
SMARTER INTERFACES
Since day one, Control4 has insisted that easy-to-use interfaces are a priority. Poorly laid out screens are avoided while intuitive controls invite an exploration of a system's features and functions. With OS3, the swipes and gestures have a smoother, more fluid response. As it is built for faster navigation of controls and menus, the touch areas and buttons are prominent and more comfortable to read. You can get to the menus you want quicker, controlling equipment and smart functions with fewer taps.
The upgrade unlocks access to the new WiFi-connected Neeo remote. The handheld controller has just the right number of tactile buttons and a super-bright touch screen. Pull down your favorites menu to choose a streaming service, lower media room shades, and start your AV system. Then, without looking down, use the hard buttons to easily hit pause, play, volume, and channel selection.
A DASHBOARD OF FAVORITES
The onscreen dashboard on every interface makes finding the room you want to control simpler than ever. Using the familiar hold and drag action, you can quickly set up your most commonly used icons. Get an at-a-glance overview of your home from a single page with descriptive icons that display status. From anywhere in the house, verify that the security system is set or if the lights are off in the kitchen.
A BETTER ENTERTAINMENT EXPERIENCE
Movies and music are essential elements of your home. Relax with your family in the media room or decompress with some soothing songs with multi-room audio. Always be in the know as the Sessions tab provides detailed information on the movie or music playing in any room.
With whole-home audio, you control where the music is played. Set the mood in the dining room, add some vibrancy to the backyard barbeque, or climb into bed with calming ambiance. Easily add or remove rooms, adjust the volume, or play different sources in each with the simplified menus.
Listening on an audiophile-level audio system requires access to and the ability to play high-definition files natively. The Control4 system now supports MQA, Master Quality Authenticated format from your curated collection, Amazon HD, Deezer, Qobuz or directly via the TIDAL Masters tab.
IMPROVE YOUR HOME TODAY
Control4 OS3 raises the bar for home automation features and functions. Are you looking to get the most out of a smart home? Experience Control4 for yourself by scheduling a visit to our certified showroom. Call us at 503-224-9400 or fill out our contact form to start the conversation!

No video selected.