Experience a Day in the Life With Motorized Window Treatments
Explore how you can use smart shades to complement and enhance your daily activities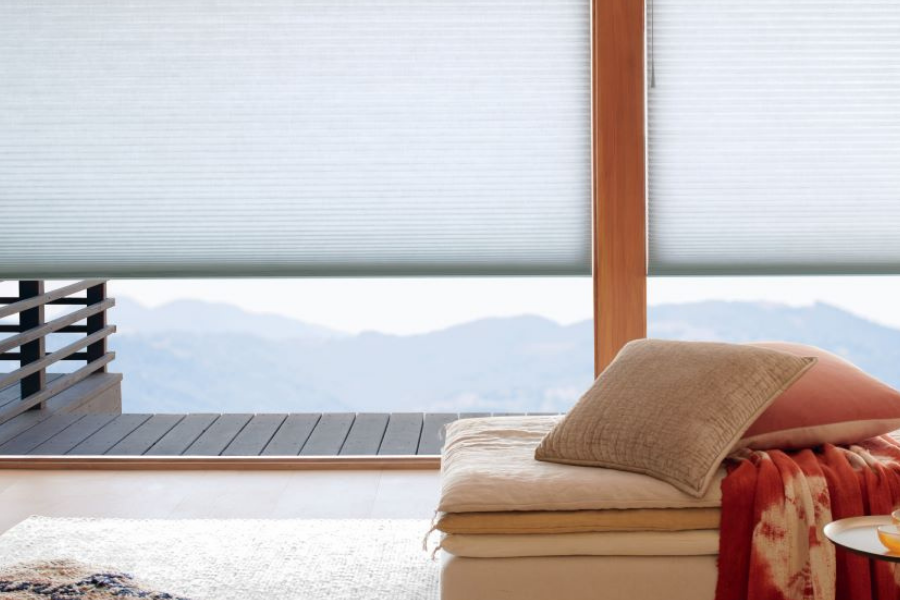 Homeowners often encounter one of two problems with manual shades and blinds in their homes. One, you have so many windows that it's overwhelming to open and close the shades regularly. Or two, you waste more time than it's worth manipulating the shades and blinds multiple times during the day.
Motorized window treatments are the answer to both those problems. With a smart motorized system, you can access and control all your shades and blinds from a smart device like a smartphone app or remote. There are no pesky strings or cords, and you can raise and lower shades to the precise level you desire.
Motorized shades make it easy to enjoy natural lighting in your Vancouver, WA, home. Keep reading to explore how you can use your shades during a typical day at home!
SEE ALSO: How to Increase Home Energy Savings With Motorized Shades
Wake Up With Natural Light
Twenty minutes before your alarm is scheduled, the motorized shades in your bedroom and living room quietly raise. You have a preset schedule so that the shades rise at the same time to your desired level every morning. You've found that waking up with natural light helps you feel more energized and less tired at the start of your day. By the time your alarm goes off, you're fully awake and ready to move. When you leave the bedroom ten minutes later, you leave the shades as they are — they're preset to lower automatically mid-morning.
The natural light pouring in from the open living room blinds is bright enough to guide you to the kitchen. After you make a cup of coffee, you head back to the couch to read the news by the light of the morning sun. The living room shades are on an automatic timer to close during the hottest hours of the day so that the living room doesn't get too warm and stuffy.
Work From Home With Comfort
You're working remotely from the home office today. It's shaping up to be a beautiful, sunny day outside, so you grab the handheld remote on your desk and tap a button to raise the office window blinds. When you join your 11 a.m. videoconference call, you notice the sun is hitting the screen just so to create a lot of glare. That's not a problem — one more tap on your remote closes the blinds all the way.
End Your Day With Privacy and Comfort
After work and dinner, you and your spouse decide to watch a movie in the media room. While your partner picks a film, you pull out your smartphone and navigate to your smart home app. With the press of a button, all the shades in the room close and darkness descends as the movie lights up the screen.

It's late when you finally head to bed. As you crawl under the covers, you grab your smartphone for one final task. You tap the preset "Goodnight" button on your app, which closes any open shades or blinds in the house to protect your privacy and security at night.

Encore Audio Video has experience installing and programming motorized window treatments for windows of all shapes and sizes. Choose from hundreds of styles, colors and fabrics to find the perfect covering for every window in your Vancouver, WA, home. Call us at 503-224-9400 or fill out an online form to schedule a consultation. You can also start a live chat with us using the chatbox on your screen.

No video selected.