Illuminate Your Home Effortlessly with Smart Home Lighting
Set the Stage for Every Occasion with One-Touch Control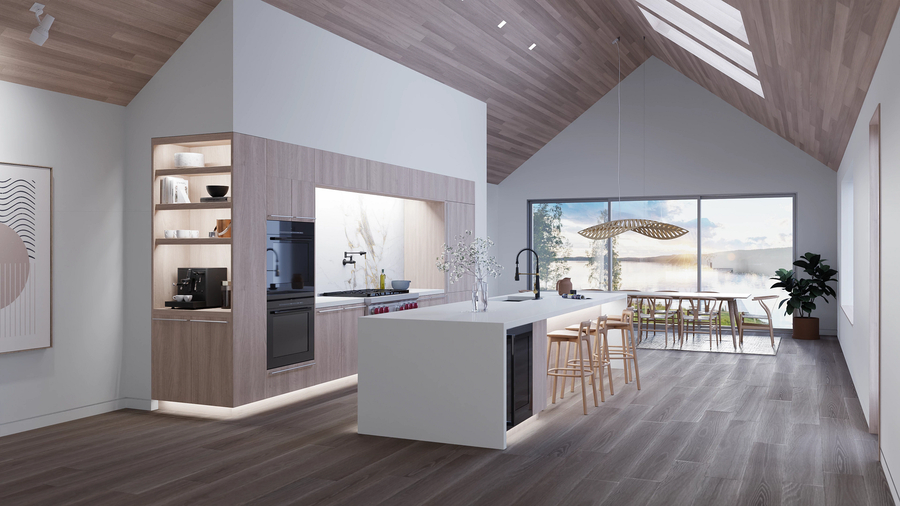 Smart home lighting has dramatically changed how we brighten our homes. Gone are the standard light switches that turn lights on and off in one room. Today's lighting offers much more than "wall acne" and one-colored lights used for tasks and general lighting for a room.
A smart home lets you control your lighting from elegant in-wall keypads, touchscreens, and remote controls. One touch of a button turns off every light in your home or illuminates just one room. And these lights can be tuned to any color, more than a million, enabling homeowners to create a mood for every occasion.
This, and so much more, is possible with smart home lighting. Let's explore the possibilities.
SEE ALSO: Outdoor Video Cameras Increase Security and Peace of Mind
The Integrated System
Smart lighting is more than a smart light bulb or an app that controls it. In fact, it's more than just lighting. When integrated with a Control4 home automation system, you can program scenes that manage your lighting, audio, video, and security. For example, with one touch, your preset scene will dim the living room lights to 50% and change their color to a soft amber glow. At the same time, your speakers start a playlist, and the doors lock.
Preset any number of scenes for various occasions and activities, from outdoor dining to movie and game nights. Press a button, and the lights, temperature, and entertainment transform.
Automated Control
Your lights also automatically turn on and off based on preset perimeters. For example, when you pull into the driveway, the entryway and landscape lights greet you. In the evening, motion detectors illuminate the lights when you enter a dark hallway or room and turn them off when you leave.
In the morning, your lights illuminate to the color of the rising sun and transform throughout the day, mimicking the changing color of daylight. Called tunable or human-centric lighting, it reinforces our body's natural sleep-wake cycle, rejuvenating us throughout the day and promoting relaxation as darkness descends.
Improved Security
Light not only illuminates our way in the dark, but it also scares off intruders that look for dark side gates and easily accessible backyards. Smart lighting goes a long way in creating a home environment that feels safe and secure. For instance, floodlights can illuminate when motion is detected. Or if someone attempts entry, your interior and exterior lights start flashing. Tap an "Away" button when you leave for vacation, and your lights turn on and off throughout the day, just like when you're home.
Are you ready to upgrade your home with smart home lighting and automation? At Encore Audio Video, we offer simple control of integrated technology that makes your home easy to manage and more enjoyable. To learn more about smart home lighting or to schedule a complimentary consultation, contact Encore Audio Video today.