Control4 Makes Your Home More Intuitive
Add Convenience and Luxury with Smart Home Solutions that Complement Your Lifestyle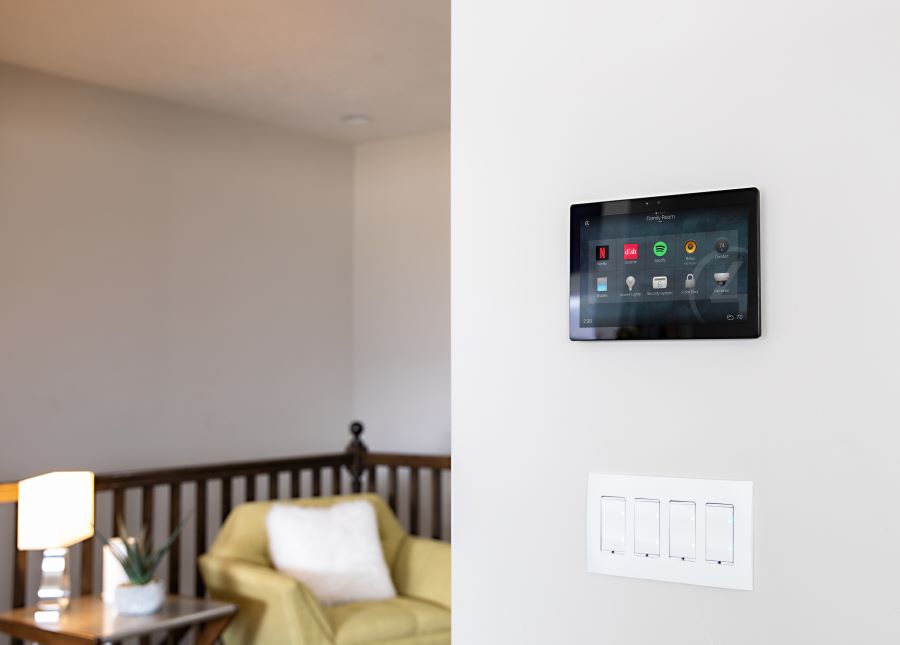 Control4, founded in 2003, is a leading provider of innovative and intuitive control systems for home automation systems like distributed AV, smart lighting, climate control, security and surveillance, motorized shading and more. The company has long been recognized for its cutting-edge solutions, user-friendliness, reliability and personalization.
Your home is a complex ecosystem consisting of entertainment, security, lighting, climate control, and more. Control4 understands how to build the relationship between you and the devices in your home using intuitive and sophisticated control interfaces. A complete smart home adapts to your needs, desires, and lifestyle, not the other way around.
Keep reading to learn how you can make your Lake Oswego, OR home more intuitive with Control4 automation.
SEE ALSO: 8 Tips for Building a Strong, Fast, and Reliable Wireless Network
Maximum Control, Minimum Technology
Today's smart home control is more powerful but simpler, with sleek flush mount interfaces that complement your home's decor. Minimizing the number and size of the control surfaces lessens the visual impact, allowing the architecture and design to stand out.
Control4's intuitive interfaces work in the same manner whether you are using a touch screen, mobile app, or handheld remote. You can dispense with physical interfaces altogether with the power of your voice. Using simple commands, you can dim the lights, set the thermostat, lock the doors, or start a movie with your voice alone.
Human-Centric Lighting
Lighting impacts the health and happiness of you and your home. The quality of illumination influences your emotions, comfort at home, alertness during the day, and quality of sleep at night.
Make the most of your day by harnessing the power of natural sunlight with color-matching LEDs that reflect the outside illumination. Wake as the motorized shades slowly let the morning sun into your bedroom. The fixtures emanate soft hues that transition into more vibrant intensities for task lighting that meets your needs. Bring the day to a close with lighting that produces warmer colors and reduces brightness, signaling your brain to ease into sleep.
Home Automation Fit To You
Control4's founders recognized from the beginning that you should have the power to change how your home operates.
After your system is installed and commissioned, you gain access to the 4Sight personalization portal. The platform provides you with the tools to change lighting presets, add new sequences or change interface backgrounds.
Decide that the 'Good Morning' command should only turn on the bathroom lights? With 4Sight, you can make changes and test them before committing them to the controller. Other control systems often require a programmer to make changes, costing you time and money.
Make More of Your Home
You can have the home of your dreams. Are you ready to experience the luxury and convenience of a Control4 smart home? Experience it for yourself by scheduling a visit to our certified showroom. Call us at 503-224-9400 or fill out our contact form to start the conversation!

No video selected.