How to Increase Home Energy Savings With Motorized Shades
Along with looking beautiful in your home, automated shades can also help you conserve energy and save money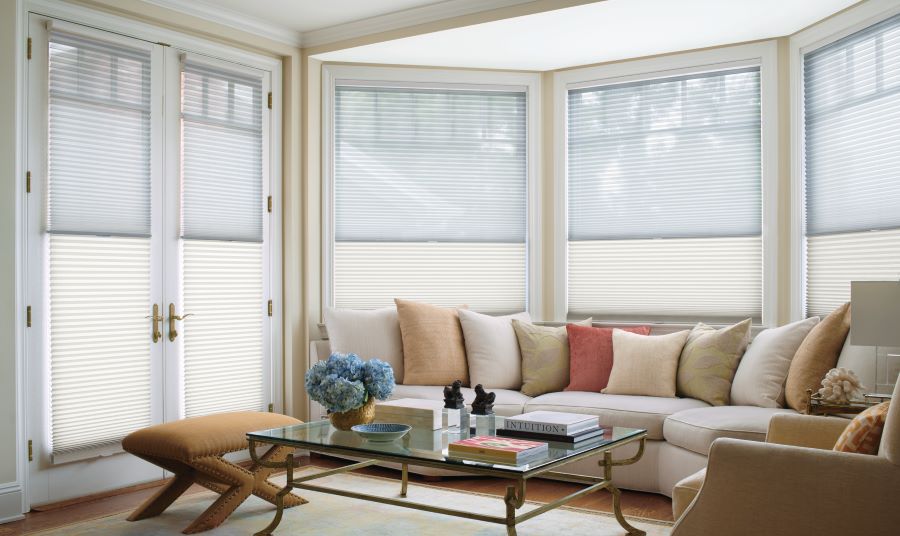 Motorized shades are beautiful, stylish and allow you to control the natural light in your living spaces effortlessly. But did you know that motorized shades come with another amazing benefit as well? Used correctly, they're an energy-efficient smart solution that helps you save on electric bills and lower your carbon footprint.
Your HVAC system is the most significant contributor to your electricity bill, especially now, as we gear up for warm summer days in Portland, OR. Keep reading to learn 3 ways you can use automated window treatments to increase home energy savings.
SEE ALSO: How Biophilia Can Enhance Your Wellbeing
Invest in Energy-Efficient Shades
Our partner Hunter Douglas's Duette® Honeycomb Shades were designed with energy efficiency in mind for every type of climate. The honeycomb construction traps air in pockets and creates insulation that decreases energy consumption. Without proper insulation, your windows contribute to massive energy loss in both winter and summer.
Additionally, Hunter Douglas shades are available in multiple styles, colors and designs for any window. You can also find shades with room-darkening or sound absorption features.
Set Schedules
Schedules can help you use your shades more efficiently and make the most of energy savings. We've all been there — maybe you meant to close the shades to cool down the house on a hot summer afternoon, but then you got distracted by a household chore or a project at work and forgot.
With automated shades, use an app on your smartphone or tablet to set schedules for your shades to raise and lower automatically. In summertime, program shades to lower during the hottest hours of the day. This will help cool down your house and prevent your HVAC system from overworking and consuming more energy than it needs.
In wintertime, program shades to open in the afternoon and lower when the sun sets. During cold days, the sun will warm your home naturally. When the temperature drops at night, your shades will provide an extra layer of insulation so that you're not wasting energy from escaping heat.
With window treatments from Hunter Douglas, control is a breeze using an app. Through your app, schedule shades to move with the sunrise or sunset and create custom scenes that move your shades into your preferred positions with one tap of a button.
Integrate Shades With Smart Climate Control
Integrate your shades with a smart thermostat so the 2 devices can communicate to optimize energy savings.

Imagine this scenario: It's warm and sunny in Portland when you wake up on a June morning, so you grab your smartphone from bed and tap a button to raise the automated shades in your bedroom while you dose for a few extra minutes. The sunshine and light feel amazing as you get ready for work, and you leave the room without lowering the shades and get on with your day. By noon, it's broiling in your bedroom from the sunlight streaming in.

Normally, your air conditioning would kick on now and expend a massive effort to cool down the room. But instead, your smart thermostat recognizes how hot it is and triggers the shades to lower first, which starts to cool the room naturally. You need less output from your HVAC system, which contributes to more energy savings on your next electricity bill.

At Encore Audio Video, our techs provide fast, expert installation services so that you can start saving energy (and money) as soon as possible. Call us at 503-224-9400 or fill out our contact form so we can set up a consultation. You can also drop a message to us in our live chat feature on the website!

No video selected.