How Smart Blinds Are Good for You and Your Home
Haven't Upgraded to Automated Blinds Yet? Here's Why You Should.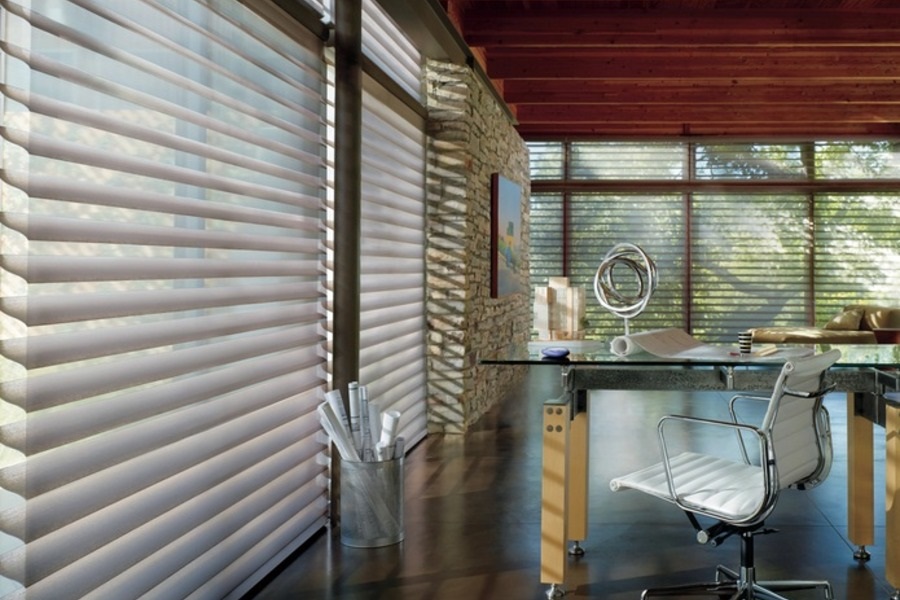 When it comes to making homes smarter, few people think about window treatments. Most are likely to consider smart security systems, lighting control, or entertainment systems first. And yet, smart motorized blinds and shades offer many benefits for homeowners. In addition to giving complete light control without cords and rods, they also provide a new level of luxurious living.
If you have manually operated window treatments, then it's time to upgrade by installing smart blinds in your Lake Oswego, OR, home. Read more to see how automated blinds improve comfort in your home and your quality of life.
SEE ALSO: How To Increase Home Energy Savings With Motorized Shades
Creating a Healthier Environment
Air quality, temperature control, and a home that incorporates elements from nature – they all play a part in making a biophilic home. Light control is just as important. In fact, it plays a significant role in regulating your body's natural circadian rhythm. Most homes use incandescent bulbs or even fluorescent lights. The problem is they are not tunable. They don't change hue and intensity throughout the day to mimic the sun's natural light. So, your wake and sleep cycles are not optimal.
However, with human-centric lighting control, the system changes based on the time of day. Both smart blinds and lights work in unison to sync with your natural circadian rhythm. You'll be relaxed and ready for bed in the evening and more rested when you wake up in the morning.
Your automated smart blinds are programmed to open and close based on the amount of natural light entering your home. At the same time, you can easily adjust them with the touch of a button on your remote control or touchpad. It's convenient and good for you!
Protecting Your Prized Possessions
Another advantage of automatic window treatments is their ability to protect furnishings, flooring, and artwork. Even though the sun gives us a healthy dose of Vitamin D – providing nutrients for healthy muscles, bones, and teeth– it also emits ultraviolet rays. UV rays cause not only premature aging and other problems but also have negative effects in your home. The UV rays, as well as the sun's heat, cause color fade and warping that is irreversible.

Fortunately, smart blinds and your smart home system help to keep out the UV rays when the sun is blaring through your windows. They adjust to allow just the right amount of light in your rooms. There are many options to choose from, too. Whether you want sheer blinds, light colors, or dark colors for nearly complete blackout, your choices are virtually endless.

Let Encore Audio Video help you select the best product for your needs and then install them. To find out more about smart blinds, call us at (503) 713-6897 or visit our contact page. We look forward to hearing from you.

No video selected.