A Smart Home Company Can Revolutionize Your Home Experience
Learn What Smart Home Technologies Define Luxurious Living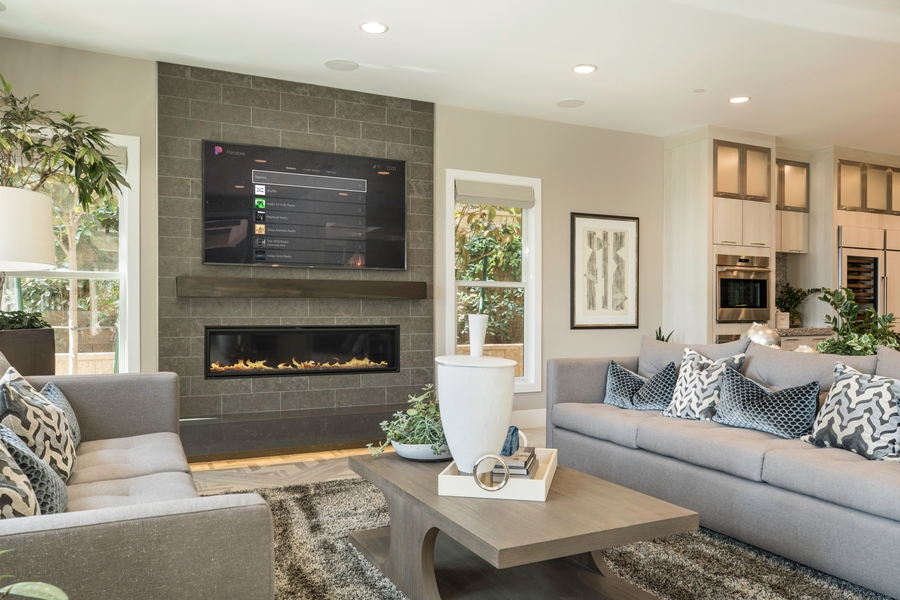 Encore Audio Video has served the Vancouver, WA, and Portland area for over 30 years, delivering full-service audio and video customization and offering more than 70 leading industry brands. Today, through our exceptional service and dedication to enhancing our client's lifestyles, we've distinguished ourselves as the premier smart home company in the area.
Let's look at how we change our clients' lives with fun and easy-to-use technology.
SEE ALSO: Enjoy a Happier, Healthier Home With Circadian Lighting
Multi-Room Audio and Video Systems
Smart home technology continues to expand. Today, homeowners can remotely control virtually every electronic device in their homes, from appliances to HVAC systems and entertainment spaces. The most popular home automation system, Control4, is currently compatible with over 13,500 devices.
One of the automated systems are clients truly enjoy is whole-home audio-video.
Through the use of multiple receivers, amplifiers, and in-wall and in-ceiling speakers, we create sound that surrounds you in your home and yard. Enjoy movie night in the family room, your favorite podcast in the home office, an audiobook while gardening, or your favorite music while dining with friends, all from the same whole-home audio-video system.
You don't have to miss a moment of the big game when it's time to start the grill. Simply pause the game in the family room and start it back up on your outdoor TV. Our certified technicians will also program zones so that each household member can enjoy their audio and video when and where they want to.
Lighting and Shade Control
Surprisingly, the first smart device was designed about 45 years ago. It wasn't until the 2000s, however, that smart home automation started taking off. Back then, we were excited to control our shades and lighting remotely. We lowered the shades when the sun's rays grew too bright and turned the lights on and off in different rooms as needed.
Today, we can program lighting and shade control so that it adjusts automatically. The early rays of the sun can wake you as the blinds open, and the lights brighten to a soft yellow glow.
As the day progresses, the blinds automatically adjust to let in just enough healthy daylight while keeping your artwork and fine furnishings safe from the harsh direct rays of the sun. Your lighting also transforms throughout the day, from yellow tones to cool blues and warm reds.
Secure Your Home
From doorbell cameras to two-way audio and smart surveillance cameras, today's security systems have transformed home safety. Due to AI learning, cameras can learn as they observe their surroundings and let you know when something out of the ordinary occurs. Or maybe you just want to receive a notification when your kids get home from school and check in with them on a quick video chat? We can make that happen too.

You'll also receive alerts when someone comes to the door or wanders into the yard. Two-way speakers will enable you to speak to your friend, delivery personnel, or intruder. We can also combine lighting and audio with your security system. For example, when someone is detected around your home at night, the floodlights can illuminate the area.

When you're away, we can program the system to automatically adjust the blinds and turn the lights and music on and off throughout the day, making it look like your home is occupied.

The best news is that you can control all of these features from one easy-to-use interface on your smartphone, tablet, keypad, or touch panel.

These are just a few of the many features found in smart homes. Are you ready to see what home automation can do for your home and lifestyle? If you're a hands-on type of person that learns from doing, visit our Control4 certified showroom. Immerse yourself in automated technology and see, first hand, what it might feel like to live in a smart home.

For more information on smart home automation or to schedule a complimentary consultation, contact Encore Audio Video today.

No video selected.