3 Creative Ways to Get the Most Out of Your Whole-House Audio
Use Audio to Make Your At-Home Experience More Enjoyable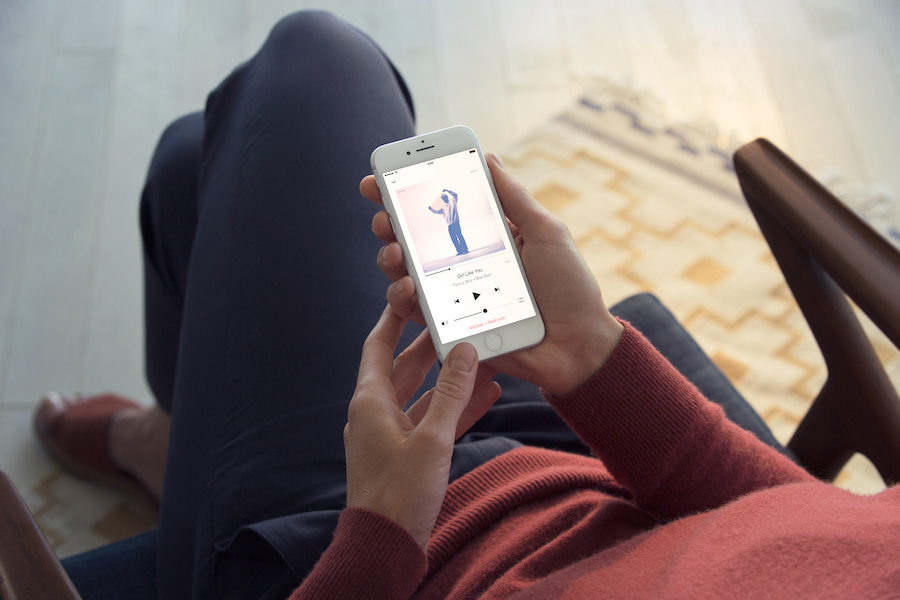 If you already have whole-house audio installed into your home, you know how nice it is to bring your music, podcast, or audiobook wherever you go throughout your home with effortless control. If you don't have whole-house audio yet, you'll want to after you read this blog!
Whether or not you realize it, whole-house audio gives you endless options to level up your Portland, OR home entertainment. Keep reading to find out three different and creative ways to make the most out of your system. 
SEE ALSO: 3 Spaces Where Whole-Home Audio Will Rock Your World
A Commercial Movie Theater Experience at Home
Home theaters are becoming a widespread feature in homes all over the country, and have become easier to use thanks to the innovations in smart home technology. Mix your personal theater room with your whole-house audio system, and you can have the concert experience without having to leave your house.
In-wall and in-ceiling speakers can be installed strategically throughout your home theater to give you a completely immersive audio experience. Lower the lights, turn on your favorite music and block out the rest of the world with professional quality audio.
Upgrade Your Outdoor Entertainment Area
When you're going stir crazy, need to soak up some vitamin D from the sun, and enjoy some fresh air, your outdoor entertainment area is your sacred oasis. Did you know that whole-house audio systems aren't limited to indoors? You can take your outdoor entertainment to the next level by effortlessly taking your music, audiobook, podcast, or other favorite audio outside.
When you work with a professional installer, they'll install discreet, weather-resistant outdoor speakers that connect to your whole-house audio system so you can control your backyard entertainment right from the same intuitive interface your whole-house audio system uses.
Take Your Workouts to the Next Level
At-home workouts have become one of the main ways individuals have been getting in their daily exercise over the last year. Installing a whole-house audio system helps you take your energy and focus during your workouts to the next level.
Put on your favorite playlist, turn up the volume, and let the music carry you through your workout. Whether you work out in your living room, guestroom, outside, or even your garage, your music can follow.

If you're ready to install a whole-house audio system and use it in as many creative ways as possible, the Encore Audio Video team can get you started. Reach out by giving us a call, filling out our online contact form, or chatting with an expert below, and we'll schedule you for a free, no-obligation consultation. We look forward to hearing from you!