TODAY'S MEDIA ROOM DESIGNS BRING TOP-TIER AUDIO AND VIDEO TO MORE CASUAL SPACES
EXPERIENCE CINEMA-LEVEL QUALITY IN A MORE RELAXED ENVIRONMENT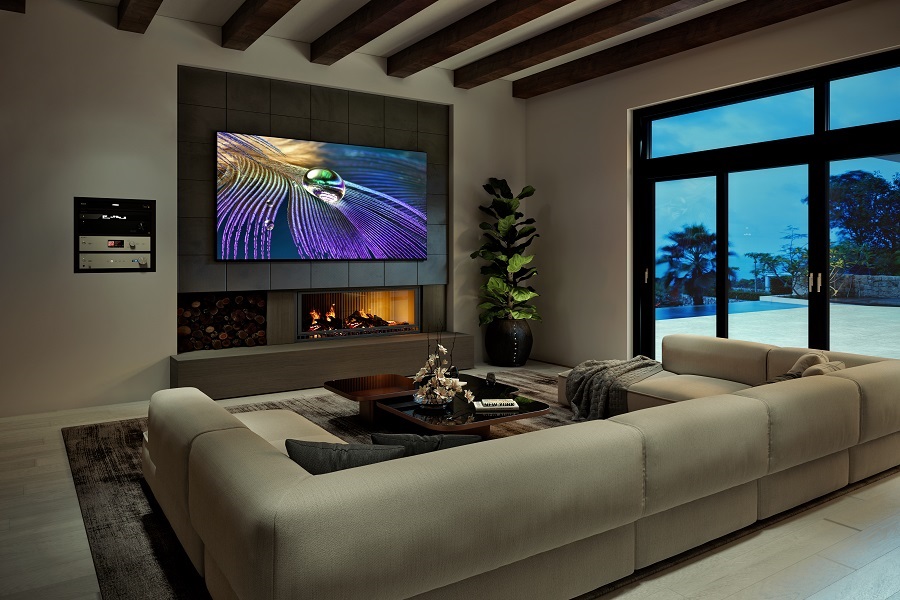 While a custom home theater's excitement and immersive experience are unparalleled, the environment is not optimal for everything. When you are watching your favorite TV show, cheering on the Trail Blazers with friends, or enjoying a family-friendly movie with the kids, a more informal setting often works better.
With a professional media room design, you do not have to sacrifice quality and intimacy for a more accessible space. Our industry-certified team furnishes you with superior sound and stunning imagery whether you are looking to upgrade your game room or create a dedicated space.
Are you curious about what is possible in your Vancouver, WA home? Then continue reading below to learn more.
See Also: Keep You And Your Family Safe With A State-Of-The-Art Home Surveillance System
TRUE MULTIMEDIA
Today you have access to a limitless library of media from anywhere in the world. From thrilling live music on Stingray iconcerts to high-definition games from the NBA, NFL, and Premier League Soccer, a media room is the perfect place to enjoy them.
With multi-room AV distribution, connect any source to any room or, better yet, watch multiple channels simultaneously on a single screen. Keep track of various games, watch news coverage from several channels, or keep an eye on the surveillance cameras without missing a moment of the action.
THE DETAILS MATTER
The relaxed nature of a mixed-purpose room does not mean you have to settle for a lesser experience. Innovations in OLED and QLED flat-panel TVs deliver images that rival systems twice their size while still maintaining the freedom to move around and engage in other activities.
Revel in the action of the continuing battle between Lewis Hamilton and Sebastian Vettel or the latest chapter of the Marvel Cinematic Universe without the image smear and blurring of standard monitors. The true 4K and upscaled 8K video on screens up to 100" allows you to see every nuance and detail with HDR and adaptive cognitive processing that enhances every frame to produce remarkably vibrant images.
The cinematic surround sound delivered through architectural speakers that blend into the decor transport you into the moment. The audio creates those goose pimple-inducing moments, from experiencing the roar of the crowd to getting lost in the music of your favorite artists with sound so authentic you feel as if you are there with them.
A SPACE BUILT FOR YOU
Entertainment is a vital part of relaxing and enjoying downtime in your home. Are you ready to bring the family together with a Disney + show, or gather the gang to cheer on your favorite team? Call us at 503-224-9400 or fill out our contact form to start the conversation or schedule a visit to our complete showroom.