Why Should You Collaborate With A Smart Home Company?
Work With A Smart Home Company on Your Lake Oswego Project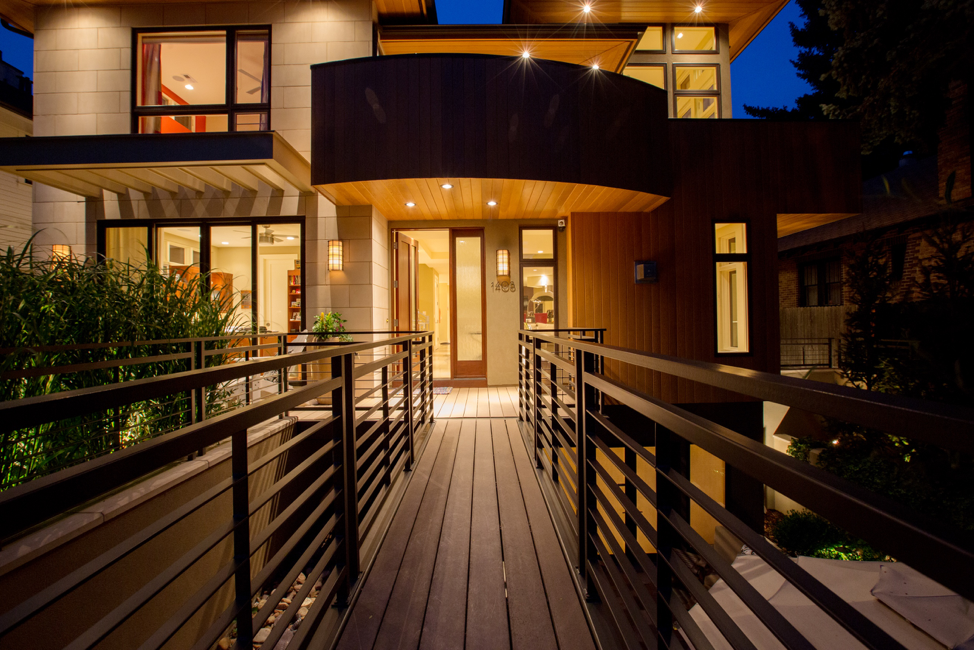 These days, homeowners are looking for their living spaces to have innovative and advanced smart technologies integrated into their homes. As an architect, builder, or designer, you know this is an area your clients are interested in, but you may not be expert in all the available options, much less the details in ensuring that your project can easily incorporate smart technology.
The good news is you don't have to become an expert overnight. A trusted smart home company like Encore Audio and Video is your expert here in Lake Oswego, OR. We are professionals that can recommend the right products and technology to include in your plans, and then customize an installation to fit your client's desires and lifestyle.
Keep reading for the benefits of bringing in a smart home company early in your project.
SEE ALSO: 5 Smart Home Upgrades Your Clients Will Love
Why Smart Home Automation Makes Sense
Smart home automation not only makes daily life easier and more manageable for homeowners, but it can also increase the value of their home. It provides flexibility in interior design, creates a sleek and elegant appearance, and brings convenience and efficiency to the whole property – not to mention added security and comfort.
But smart home technology takes some planning. Top of mind for many homebuyers are features like smart lighting, security, and climate control. These features may require custom low-voltage wiring. It is far easier and less costly to do this wiring after completion of framing, as it's also a relatively simple matter to make any changes for locations of controls or devices at that stage. This means the homeowners won't have to worry if their home is ready to install new features, even ones they may not need or even know about yet.
Two other areas that are important for homeowners is entertainment and connectivity. As a builder you know about pre-wiring for some of those features. But we are experts in recommending solutions that will offer your clients the most flexibility in outfitting their smart home, like the right cabling for today's intelligent security cameras and where you need speakers and other wiring for a home cinema or a whole-home audio system.
An Easier Process For You and Your Client
When Encore gets involved, we listen to the client's desires and questions. While the client may not want every piece of home technology in the beginning, we can plan for features they might want to add in the future. This might involve placing temperature sensors so wireless thermostats can be installed, in-wall acoustic treatment for a room that could become a media or theater room at a future date, or specific wiring for a smart lighting control system.

When pre-wiring—which may include specifying additional electric power requirements in atypical locations—includes what is needed immediately and also anticipates the future, you can oversee the buildout confident that the project is ready for whatever your clients might choose. As you know, clients change their mind over the course of construction, so planning and flexibility are critical to avoid surprises and increased costs.

Let's use a specific example: Perhaps your clients want whole home audio with invisible speakers. These are the types that sit extremely flush with the wall and can be finished with even the same texture as the walls. If the speakers are installed at the appropriate time, the custom wall finish can be done without rework to ensure a seamless finish that will please discerning clients.

Want to find out more about working with a smart home company to plan for smart solutions into your next project? Contact us here or send a message in the window below to be immediately connected to one of our specialists.

No video selected.