HOW CUSTOMIZED, AUTOMATED CLIMATE CONTROL ENHANCES YOUR ENVIRONMENT
A Smart Home Company Installation Enhances Your Comfort and Well-Being, Automatically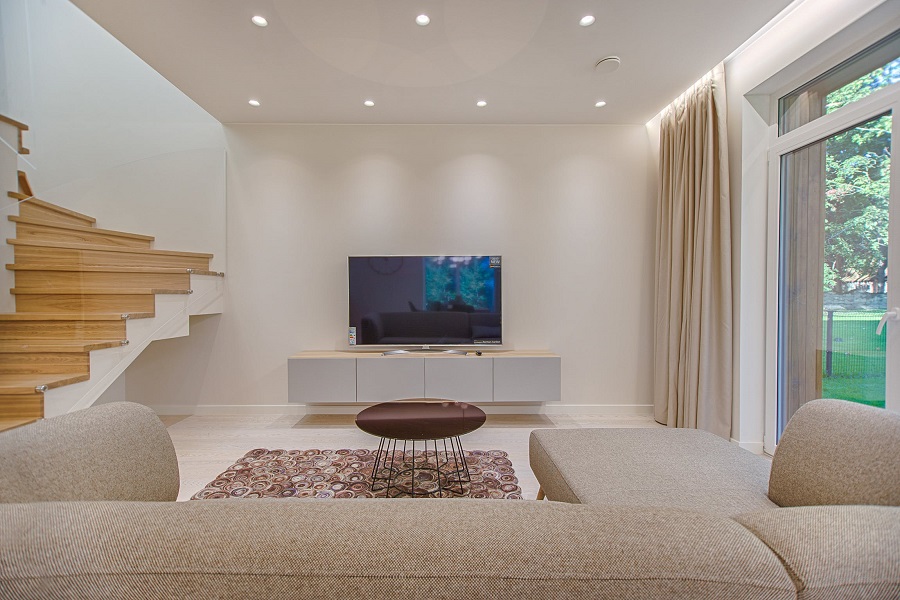 As a premier smart home company, we provide you with many ways to enhance your lifestyle, personalizing the spaces you inhabit to your needs and desires. At a touch of a button or a voice command, you can easily customize lighting, media, security, and more for comfort and convenience.
While entertainment and ambiance are essential, true comfort comes from living in an environment that is adjusted to your preference. An advanced climate control system keeps you comfortable, inspired and improves your overall well-being.
Are you intrigued by the possibilities for your Portland, OR home? Keep reading below to discover more.
See Also: Connect Faster, Smarter, More Securely With Wi-Fi 6
ZONED FOR YOUR PLEASURE
Traditional heating and cooling systems treat your home as a uniform space, engaging when any section exceeds a threshold. While this method has its merits, you get too hot or too cold rooms rather than a balanced temperature throughout.
As the sun travels across the sky, the materials of your home retain heat at different rates, while southern exposures receive sunlight for a more significant period of time. Rather than rely on a single sensor per room, our advanced system utilizes a network of exterior and interior sensors to get an accurate reading.
The platform looks at each room, customizing HVAC responses to create a consistent comfort level no matter where you move. The processors monitor humidity, temperature, time of day, and room occupancy information. No matter what our temperamental weather decides to do, your home provides an environment optimized for you.
A HOME THAT CONTROLS ITSELF
The luxury of home automation is more than glossy interfaces; with it, you never have to adjust settings manually. As the system learns your personal preferences, your home sustains itself or be ready with a simple swipe.
Modern homes utilize a lot of daylight, allowing the benefits of natural sunlight into your home. While this design practice has been shown to increase happiness and improve well-being, too much of a good thing can be detrimental. Motorized shades furnish you with the power to control the type and amount of light that enters any room.
ENERGY MANAGEMENT
No one wants to waste energy; our sophisticated systems allow you to monitor and review total usage and alert you to unusual activity. Track how effective alternative power sources are helping, and drill down to see which spaces use the most.
In addition, control via a mobile app allows you to set the right temperature before you arrive. Whether returning from a long day at work or an hour out from your vacation home, you are assured comfort set to your liking.
CRAFT A BETTER ENVIRONMENT
Your home is a place for relaxation and personal inspiration; it should fit your needs and desires. Are you ready to live in a perfect environment without lifting a finger? Experience it for yourself by scheduling a visit to our certified showroom. Call us at 503-224-9400 or fill out our contact form to start the conversation!