Host a Summer Film Festival With a SunBrite Outdoor TV
Learn why SunBrite is a leading brand in the outdoor TV industry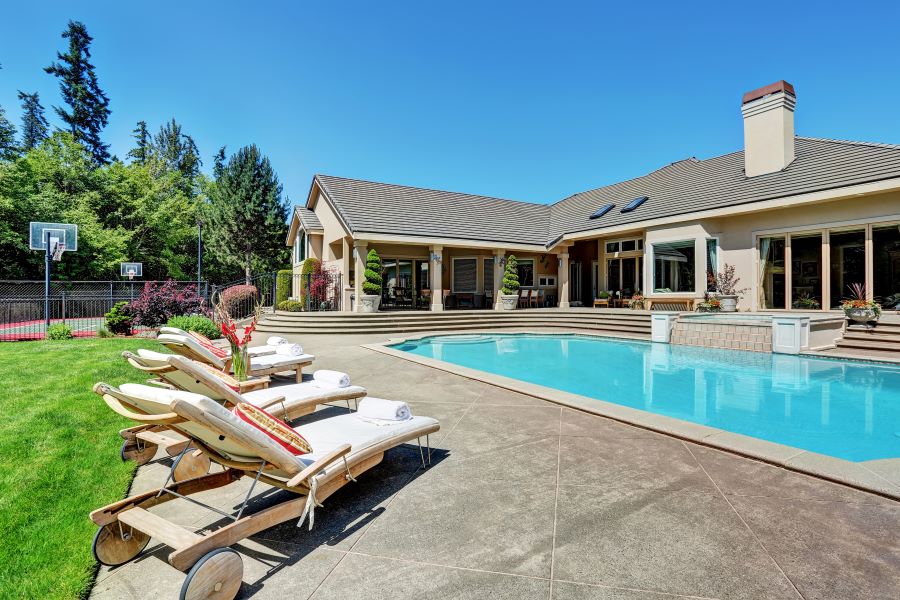 Summer will be here before you know it in Portland, OR. And you can take advantage of the temperate weather by hosting outdoor film festivals, watching sports while grilling up hotdogs and hamburgers for a family barbecue, or binge-watching Netflix while floating lazily in the pool.  
The right outdoor TV guarantees entertainment all summer long on your back patio or pool deck. At Encore Audio Video, we recommend a durable, high-quality SunBrite TV to meet all your outdoor viewing needs. SunBrite has been an industry-leading name since they introduced their first outdoor collections in 2004. Keep reading to learn more!   
SEE ALSO: Improve Outdoor Entertainment With a Distributed Speaker System 
Find the Perfect Model for Any Location
SunBrite offers incredible flexibility for the placement of your new outdoor TV, with models designed for full shade, partial shade, or full sun. The Pro 2 Series — designed for full sun — is up to 4-6 times brighter than indoor TVs and has antiglare protection, meaning it holds up by the pool or around an outdoor lounging area. 
The Signature 2 series — designed for partially shaded pergolas and decks — is up to three times brighter than indoor TVs and comes with OptiView™ technology that optimizes brightness for daytime and nighttime viewing environments. Finally, the Veranda Series — designed for fully shaded decks and patios — is up to 50% brighter than the average indoor TV. 
Sunbrite TVs deliver a bright, clear viewing experience no matter where you want to watch movies, the big game, or TV shows.  
Watch Content With Picture-Perfect Clarity
All SunBrite TVs have 4K UHD resolution to display more detailed and natural picture quality that looks fantastic from any angle. Additionally, all series integrate high-dynamic range (HDR) technology, one of the most advanced display formats on the market today. HDR creates more dynamic images and enhances the color and contrast quality — whites look whiter, blacks look blacker, and colors look more brilliant and vivid onscreen. 
You'll find that a SunBrite TV easily captures your attention and immerses you in the world of your favorite films and shows.   
Have Peace of Mind Leaving Your TV Outside 24/7

 

SunBrite designs TVs exclusively for outdoor use and storage. Durable, rust-proof aluminum coating protects your TV components from elements like rain, wind, snow, dirt, chemicals, insects, humidity, and salt. SunBrite Signature 2 and Pro 2 models have commercial-grade screens and can withstand temperatures ranging from -24° to 122° F. The Veranda series can withstand temperatures ranging from -24° to 104° F. Have peace of mind knowing that your TV is designed to endure the elements 24/7 and provide entertainment to your family for years to come.   

 

Ready to prepare your Portland, OR, backyard for summer fun? Encore Audio Video will help you find, install and program the best outdoor TV for your space. Call us, fill out an online form, or connect via the chatbox on your screen. We look forward to working with you! 

No video selected.