Encore Audio Video Presents: Take Control With Home Automation
On our latest podcast, we discuss how an automation system simplifies how we access and control technology in the home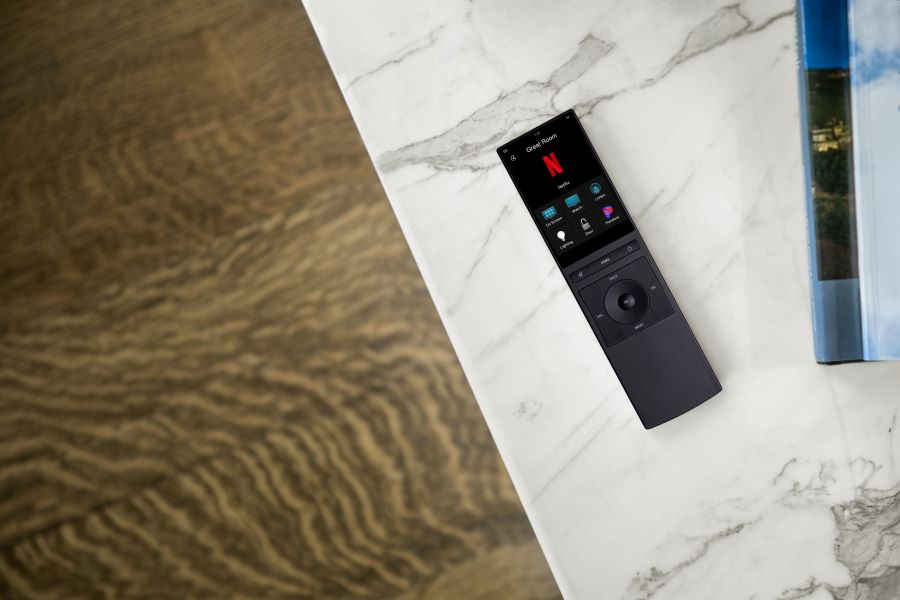 It's time to drop the remotes and pick up THE remote. That's the message from Encore Audio Video's Jeff Grove and Clark von Trotha on a recent podcast episode of Northwest Business radio show.
In this podcast, Grove and von Trotha discuss how home automation with centralized control is an excellent solution for homeowners in Portland, OR, who want to use their technology but have difficulty navigating multiple remotes and other control devices for audio/video equipment.
Keep reading to learn more from their discussion and then listen to the podcast episode for yourself!
SEE ALSO: Use Automated Scenes to Make the Most of Your Smart Home System
Automation Leads to Simplification
The primary goal of automation is to simplify all the things you do around the house. Most people start with automating their audio/video setup so everyone in the household can access and use the technology to watch live TV, stream movies and shows, and listen to music.
Right now, you might have several pieces of AV equipment that all require a different remote to control. And once you figure out the correct remote to use for your smart TV, it probably takes multiple button clicks to turn on the TV and toggle between cable, streaming and on-demand functions.
An automation system eliminates the need to know the specific functions of every part and piece of your AV equipment. Instead, automation brings all your audio/video under one platform and enables one-touch control of your devices using an interface like a universal remote, touchscreen tablet or mobile app. Using your interface, you can click buttons for "watch," "cable," or "Netflix" that will take you where you want to go instantly. No more juggling multiple modes, inputs or remotes.
Mobile Is a Game Changer for Smart Control
According to Grove and von Trotha, mobile phone control is a great interface for home automation, especially if you're new to the game. Here's why:
Today, many people have smartphones and are comfortable with the display and using the interface.
The automation system app can be downloaded and used across multiple mobile devices, so everyone in your household can access it on their phone.
Mobile apps are icon-based (instead of word-based), making them easier for all age groups to use. A child who can't read the commands on a remote can click on the right picture to turn on the TV.
According to Grove and von Trotha, audio/video automation is a gateway solution for many people. Once homeowners experience the convenience of controlling music and movies through a mobile app, touchscreen tablet or universal remote, they're ready to extend automation for one-touch control over HVAC systems, lighting, shading, surveillance, door locks and more.
Let Encore Audio Video Be Your Guide to Automation
Encore Audio Video aims to make home automation as simple as possible. They offer services like remote programming, where homeowners can call or email in a programming request and Encore AV techs access the system and make the change in the home controller without having to make a physical house call.

Grove and von Trotha encourage Portland, OR, homeowners to visit the Encore Audio Video showroom to see the technology in action. To schedule a showroom visit or consultation, call 503-224-9400 or fill out an online contact form. And don't forget to subscribe to our podcast!

No video selected.