Use Automated Scenes to Make the Most of Your Smart Home System
Pre-set scenes for your smart devices make everyday routines simpler and faster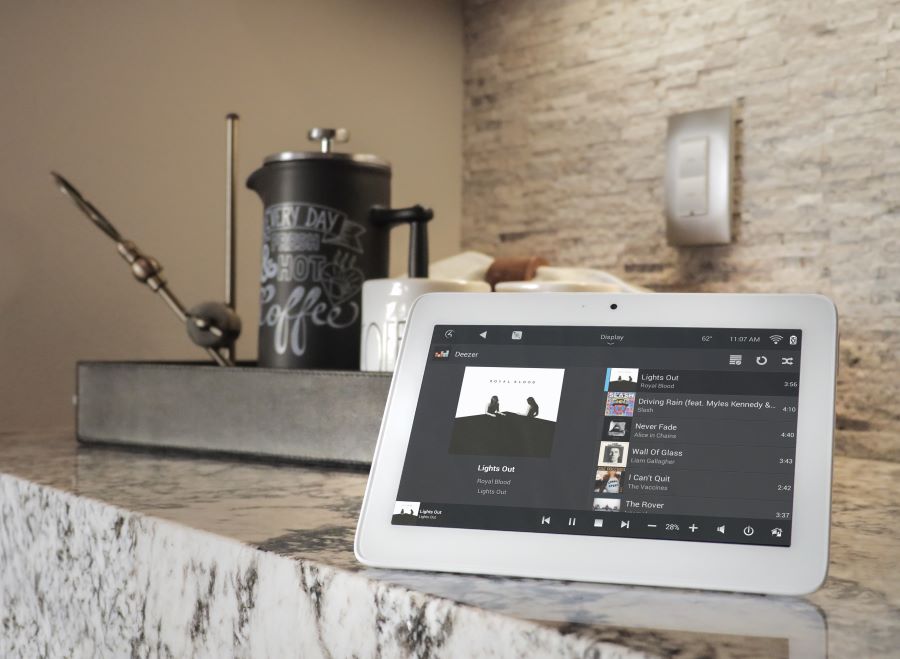 If you have a smart home system in your Lake Oswego, OR, home, then you know how smart technology makes your daily activities faster, easier and more convenient. But are you taking full advantage of your system? If you have multiple smart products under one system, then you can create automated scenes that utilize all your devices more efficiently.
A scene is a sequence of actions activated by the touch of one button or one voice control command. You can create automated scenes to simplify and streamline sets of mundane tasks that you perform every day. Your smartphone, tablet or on-wall keypads will store all your scenes for you to access at any time. Need an example? Keep reading to learn 3 of the most convenient scenes you can make with a smart system.
SEE ALSO: 3 Exciting New Trends in Smart Home Systems for 2020
Rise and Shine
When you wake up in the morning, you probably repeat the same steps to start your day. We know you're running on autopilot first thing in the morning as you grope for the bathroom light switch with half-closed eyes. Ease into your day more gently by creating a unique wake-up scene with your smart home system.
With smartphone or tablet user control, press one button and the bathroom lights flicker on, the living room and kitchen shades rise to let in sunlight and your power jam playlist starts through your whole home audio system. An automated wake-up scene can provide structure to your morning routine, motivate you to get the day started and perk you up with your favorite high-energy music.
If you have a smart coffeemaker connected to your system, that first soul-warming pot will start brewing by the time your feet hit the floor.
Feel Safe and Secure
One of the most important factors that make a house a home is feeling safe within the space. With an automated security scene, you can ensure your home is protected during the day whether you work from home or you're gone all day. Press one button on your smartphone or tablet, and the shades roll down, all the doors lock, video surveillance starts running and the alarm system activates.
A security scene can calm your fears of forgetting to lock the doors or turn on the alarm before you start your day. Plus, if you need to rush out for work, automated security will save you precious time at the door!
Have a Movie Night
Give your living room a movie theater feel with help from an automated movie night scene. With one tap on your smartphone or tablet, the motorized shades roll down, the family room lights dim slowly, your surround-sound speaker system activates while your TV rises from its concealed lift cabinet.
Setting the scene will help make movie nights with the family feel more special and exciting, and you'll waste less time fiddling with the equipment and more time popping the popcorn — with extra butter, of course.
A Special Note to Our Valued Customers
During these unprecedented times, the team here at Encore Audio Video is doing everything we can to help keep you safe while continuing to provide you with the products and services you need. Integration companies are an essential service, so we are still open and accepting business. While we can't admit people into our showrooms, we can take and fulfill orders and schedule pick-up and loading or delivery to meet your needs.

Our team members are working remotely to keep everyone safe and healthy, so the best way to contact us is by calling (503) 224-9400. Please leave a message on our recording system — we are actively monitoring our messages so we can get back to you as soon as possible. You can also reach us by filling out our online contact form.

Your continued support and patronage are what keeps us going through these difficult times, and we greatly appreciate it. We look forward to serving you soon.

No video selected.