4 Smart Home Control Trends for 2019
Keep an Eye Out For These Smart Features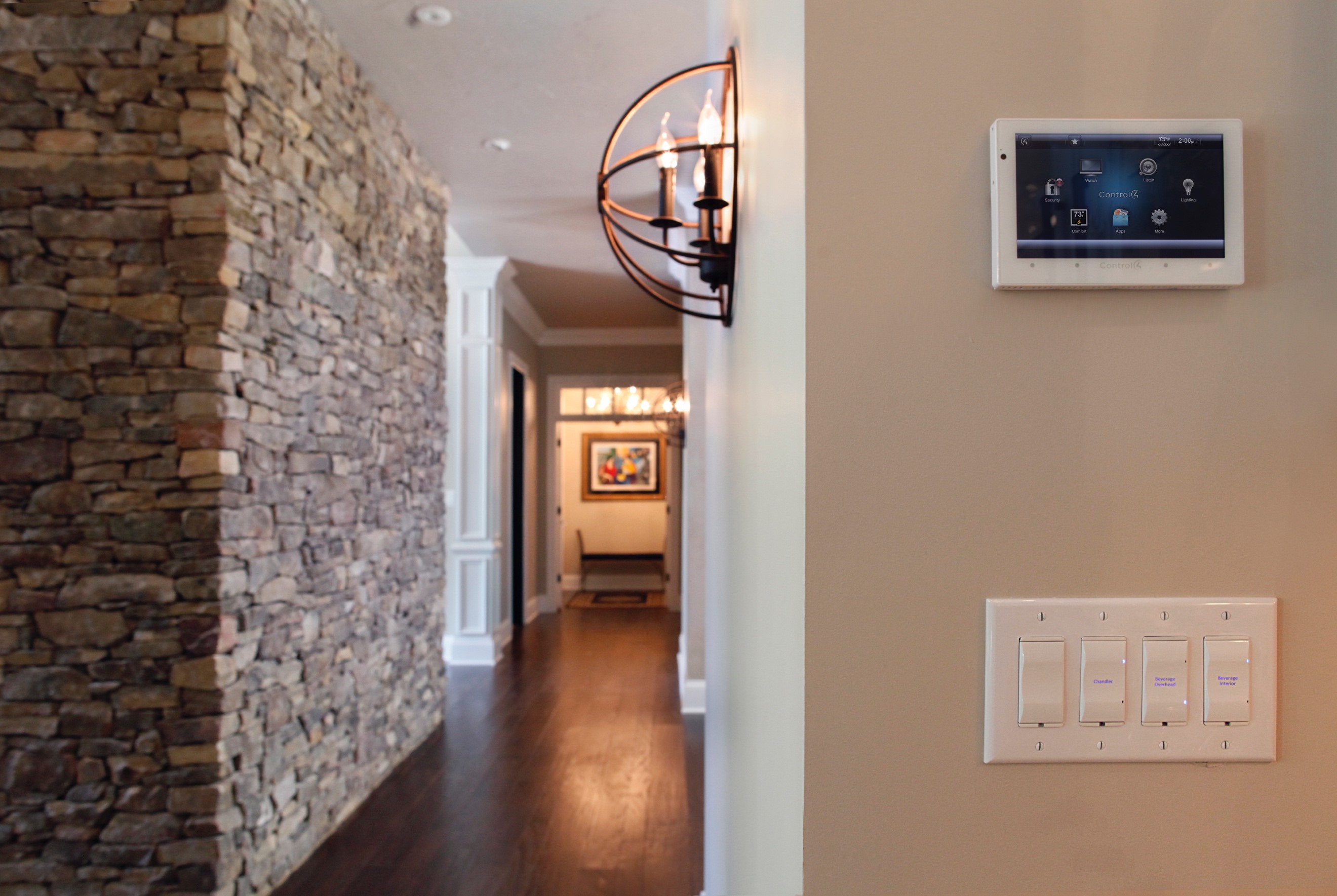 Smart home control technology keeps moving forward rapidly, and sometimes it's hard to keep up with it. What's driving this rapid change? The same advances that have inspired so much innovation in our mobile devices — inexpensive, powerful processors, cloud-based software applications and artificial intelligence — are bringing more intelligence to home functionality than ever before.
With the huge CES consumer technology show in January, we are bound to see more new innovative devices and systems for home control and automation that everyone will be talking about for the next few months. We can expect to see more intelligent coffee makers, refrigerators, sprinkler controllers, and washing machines — as well as many other devices that may leave you scratching your head. More importantly, though, many of this year's advances will come with devices and technology that are already available, but their functionality and ease of use will get so much better that we will ultimately depend on them as much as our smartphones and computers. If smart home control and automation weren't already mainstream, we think that 2019 is the year that it becomes so.
At the start of the new year, we're going to highlight the smart home control developments you're likely to see in 2019. As you plan your projects for 2019 in Lake Oswego, keep an eye out for these — your clients will likely be asking you about building them into their homes.
SEE ALSO: Why Should You Collaborate With a Smart Home Company?
An Increased Focus on Design
People want smart devices and technology, but they want it to look sleek and speak to their design sense. Expect an increased focus on excellent design and better ergonomics in smart technology. This may take the shape of clever ways to mount or even hide smart speakers, keypads, and cameras, to better-looking control touchscreens that don't need to be hidden, to sleek touch controls and screens that look like your smartphone on smart appliances. You will see many stylish options for adding technology while not impacting the unique designs that you do for your clients.
Smarter Home Security Options
In just the past three years, there have been tremendous advances on the home security front. Intelligent doorbells, locks, cameras, and sensors are helping to monitor activity in the home and impart a sense of much greater safety and control. Expect to see even more in 2019, with more intelligence being applied to the information gathered and presented by these devices. Smart cameras will detect people, animals, and even delivery trucks, so your clients are notified only if something unusual is going on. Smart sensors will report all kinds of environmental conditions in the home, and will intelligently analyze and monitor data over time rather than alert homeowners for every small change. If you want more information on how to cleanly design these smart features into your next project, we specialize in doing just that.
Automation Will Increase
As devices and home control gets smarter, the ability to put together sophisticated automation in a home gets easier every year. Smart thermostats, smart lighting and switches, and motorized shades are all affordable solutions that can be made to work well together. If your client wants a morning routine that gently wakes them up, softly turns on the lights, raises the shades, starts the coffeemaker, and turns on their favorite channel, this will all be very easy to do with a voice command, a button push, or at the scheduled time of their choosing. We can help you design the infrastructure into your projects so that whatever automation your clients want is easy to add.
Voice Control Everywhere
Voice assistants like Amazon Alexa, Google Assistant, and Apple's Siri continue to surge in popularity as they get smarter with advances in machine learning. Expect to see voice control embedded in more home control and entertainment devices in 2019. TVs from manufacturers like Sony and LG are controllable through Google Assistant, while Samsung incorporates its own Bixby voice assistant. With home automation systems like Control4, you have several options for voice control, and you can manage and automate smart home features through this comprehensive platform rather than have to worry about which voice system works with a specific device. The next place it will be easy to use voice commands for home control will be your car, and manufacturers like BMW, Ford, and Toyota are already updating car systems to be compatible with assistants like Alexa.

As a local smart home control company working in Portland and Lake Oswego, we can partner with you to build these exciting features your clients want into your next project. Contact us here or click below to be immediately connected to one of our specialists.

No video selected.