Make your space the ultimate hangout spot with these technologies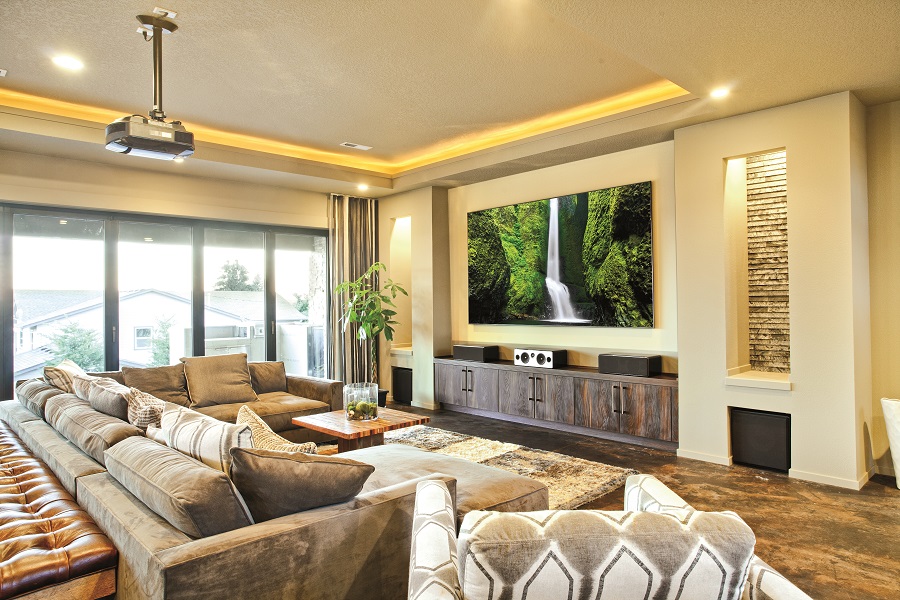 Your media room is one of the most important and busiest rooms in your home. It's where you watch movies or binge your favorite TV show with friends and family, cheer on your favorite team during the big game, and where everyone congregates during gatherings at your home. With your media room serving all these purposes, it's important that the space is designed for maximum comfort and enjoyment.
Your media room design includes things like your TV and speakers, of course, but there's more to creating an inviting environment than that. Here are three smart systems you can install in your Portland, OR home to make your media room the ultimate hang-out space.