The ABCs of Smart Home Control
5 Advantages of Integrating your Home's Technology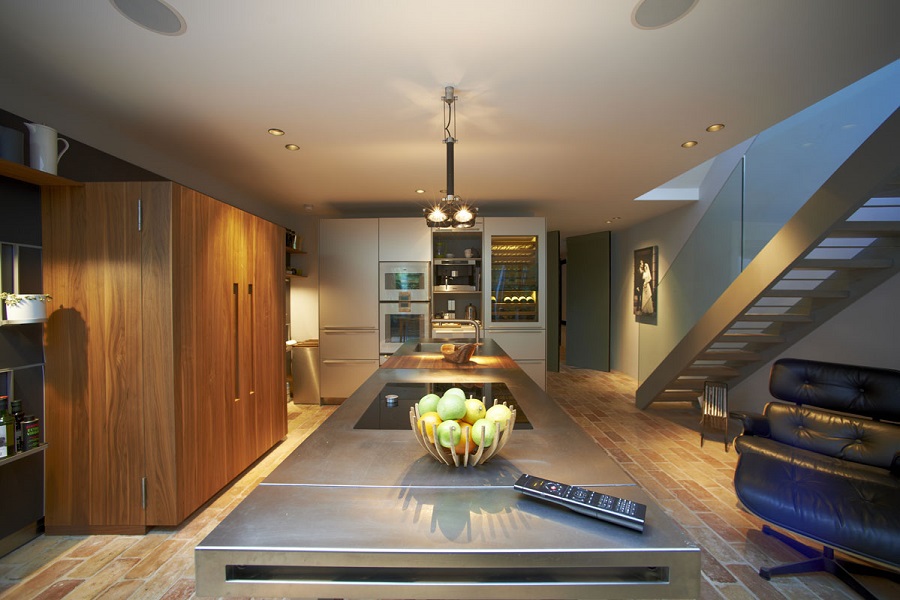 The idea behind smart home control is simplicity. Taking all of your home's diverse systems--from lighting to audio/video equipment--and placing them on one system means not only is it easy to control your home, but your electronics can intelligently coordinate. In the spirit of simplicity, we wanted to break down the benefits of automation into its fundamental parts, or its ABCs. If you've considered transforming your Portland, OR home into a smart home, we hope these insights will help you see how technology can efficiently support your lifestyle. Continue reading to learn more.
Ambiance
You might have an idea in your head of a smart home looking and feeling very high tech. However, the truth is that smart home automation helps to enhance your individual style and taste. With tools like lighting control and motorized shades, you can set off your favorite pieces of art or just set the right mood. Ask any photographer: light makes all the difference. In your smart home, you will have full control over how bright each and every light is, and even the tone of the light (whether it's more blue or more yellow). Plus, you can utilize natural light or not with motorized shades that raise or lower at the touch of a button.
Balanced Sound
A whole home audio system brings your favorite music to any and all spaces and enhances your movie or television watching experience. The secret is high-performing audio systems that are engineered and tuned for your exact spaces. You won't believe the difference good audio can make. Whether you're listening to pop music while cooking dinner or immersing yourself in a superhero movie in the home theater, high-quality speakers will set the right tone.
Control
You might expect that, with all this technology in your home, you need to be a tech whiz to get it all to work. However, with smart home automation, simple control is the name of the game. For starters, you eliminate all those extra remotes by integrating all your technology under one system. Then you can select what control method, or combination of methods, works best for you and your family. With a Control4 system, you can choose between universal remotes, touch panels on the walls or even your own smart device hooked up to an app. Then your whole system will be at your fingertips, even if you aren't at home. Worried you left a light on in the basement? Check with your smartphone at work, and turn it off if need be!
Dependable
Now, you may be worried that placing all your technology on one system puts you in a vulnerable position if something goes wrong. However, with proper installation and prewiring from Encore Audio Video, you can expect these systems to be reliable. Plus, if there's ever an issue, we'll be there to help. We also take the time to perfect your home's Wi-Fi networking. Since many of these devices connect via your Wi-Fi, a strong and secure network will reduce lag time and optimize your system's performance.
Efficient
Smart homes are also more efficient homes. For one, specific solutions help you use less energy. Adding dimmers to your lighting system can reduce your energy usage, as 50% brightness uses 50% less electricity. You can include smart thermostats that help you stop blasting the AC or heat while maintaining a comfortable environment.

Once you know the ABCs, it's time to personalize smart home control to fit your residence. If you're ready to get started, contact Encore Audio Video today.

No video selected.