How to Choose Headphones for a High-End Audio Experience
Tune out the world and tune into great music, movies and audiobooks with high-quality headphones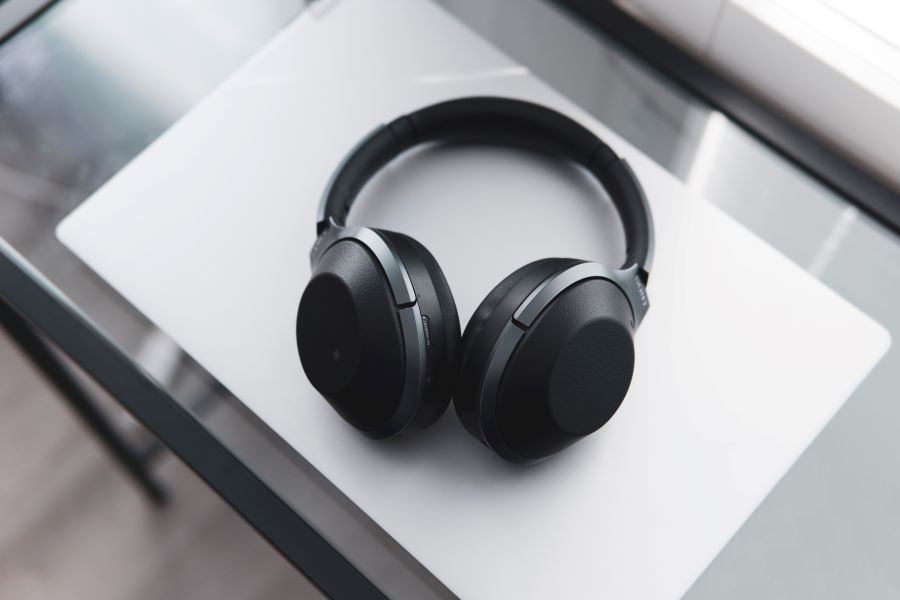 Whether you're a casual music listener or a dedicated audiophile, you need a good pair of headphones. Headphones are a lifesaver when you have a long commute to work on public transportation in Portland, OR, a four-hour plane ride ahead of you, or just a busy household where silence is a rare sound.  
On a recent Northwest Business podcast episode, Jeff Grove and Clark von Trotha of Encore Audio Video discussed how to choose the right headphones to enjoy high-end audio. Here are a few considerations to keep in mind when you're selecting a new pair for yourself. And don't forget to listen to the podcast here! 
SEE ALSO: Encore Audio Video Presents: How to Improve the Quality of Your AV Equipment 
Comfort and Fit
Start by finding options that are comfortable and well-fitted. According to Grove and von Trotha, comfort and fit are the two most important components of new headphones. At the end of the day, it doesn't matter how high-quality the sound is — if the headphones hurt your head and ears, you won't enjoy hours-long listening sessions for new albums, movies, or your favorite podcasts. 
In-Ear Headphones
In-ear headphones get a bad rap for poor sound quality, but technology advances are turning their image around. Grove and von Trotha recommend in-ear Westone headphones, a popular brand among professional musicians performing live shows. Westone products are secure enough to stay in place while you're moving around, and they're fitted enough to block out a fair amount of background noise.  
In-ear headphones are compact, making them an excellent traveling companion if you want to listen to music, podcasts, or audiobooks during a long commute or plane ride. But how do you work around the fact that the newest iPhone models no longer have a headphone jack?  
Wireless Bluetooth headphones don't require a jack connection, and many models allow you to tailor the sound and make equalization adjustments using a smartphone app, increasing the sound quality. Digital to analog converters (DACs) and headphone amps are other solutions that can make any pair of wired headphones sound great.    
Over-Ear Headphones
If high-end audio is your primary concern, consider over-ear headphones. Completely enveloping headphones are like mini speakers crooning directly into your ear. Over-ear models deliver fuller, more dynamic sound quality and better frequency response than in-ear models. They're the ideal solution for dedicated audiophiles who want to experience music as it's meant to be heard.  
Wireless

 Options

 

While wired headphones will always deliver better sound quality, don't discount wireless options if you're looking for convenience. Bluetooth headphones provide excellent, interference-free audio within range (roughly 30 feet, maximum), and they're a great choice if you want to watch TV at home without disturbing other members of the family. Radio frequency (RF) wireless technology allows you a longer range, but the risk of interference is higher.     

 

At Encore Audio Video, we sell a range of headphone styles and brands in our Portland showroom. We encourage you to visit, browse our selection, and get some great tips and guidance from our team. If you have lingering questions, call or reach out online — our team is happy to help with any and all of your home technology needs.   

No video selected.