Enhance Interior Design with Smart Lighting Systems
Showcase The Best Features with Smart Lighting Control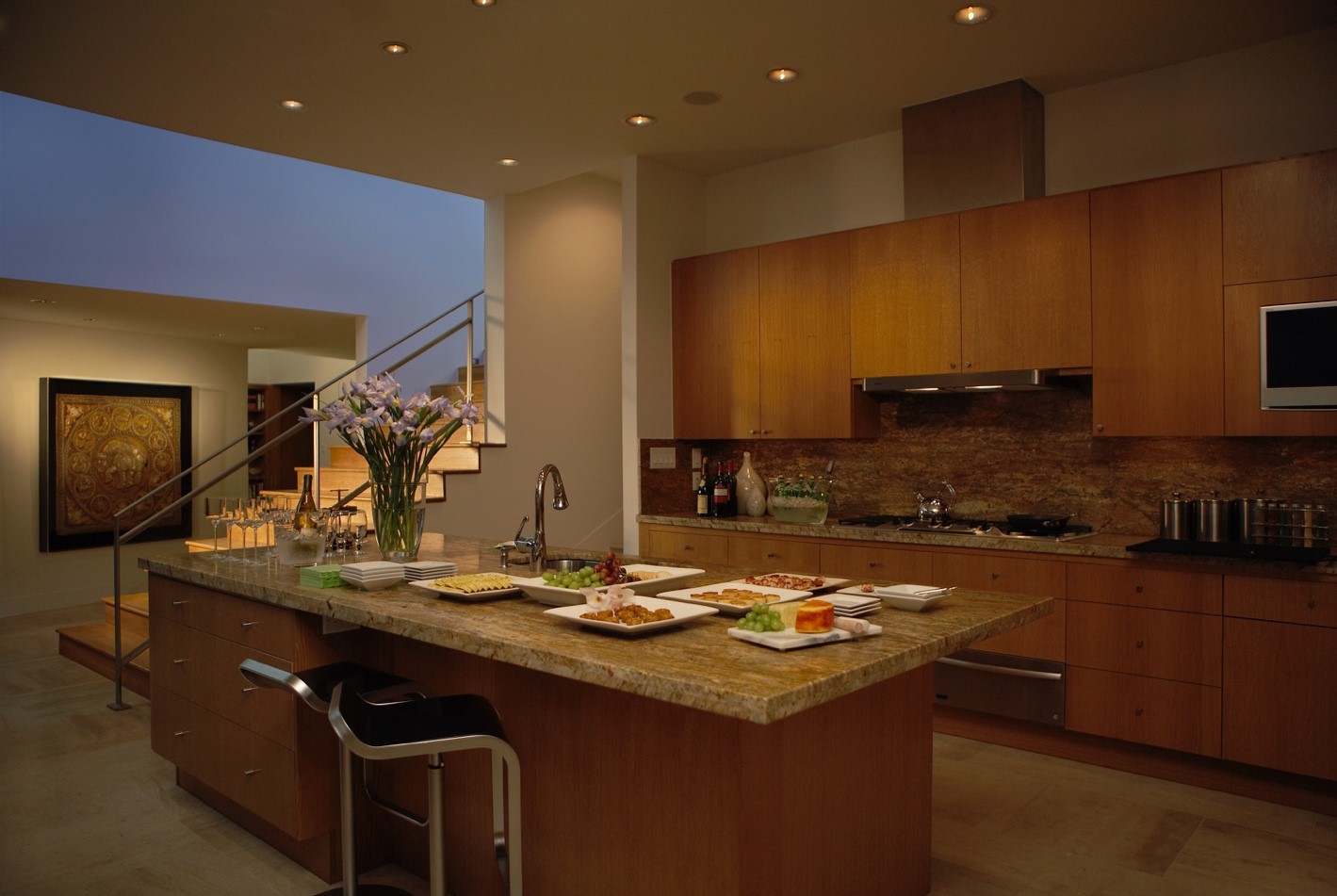 As a designer, you understand how to draw attention to specific features in a room, be it a signature piece of art or furniture, or a focal point like a fireplace. You use furnishings, accessories, wall and floor finishes, and many other design elements to achieve the effect your client wants.
You also know how to use light, enhancing and controlling natural light via windows treatments and designing lighting plans to ensure a room has the right illumination for multiple uses.
Along these lines, we'd like to discuss some interesting features of smart lighting design that can help you bring out the best of your projects for your Portland-area clients.
SEE ALSO: Control The Look and Mood Of Your Home With Lighting Control
Customization With LED Lights
LED lighting has many advantages. For one, it is long very long-lasting technology. If you place cans in a soaring 25-foot-plus ceiling, your client will appreciate that they may never have to replace those lights. For another, it lends itself well to being designed into fixtures in a way that is harder for incandescent or CFL (compact fluorescent) bulbs. This can give you greater creativity in your lighting plans.
LED lights have some unique features. One is the ability to control hue and color. The white light on some LED lights can be tuned to either be warmer or cooler. With older lighting, it was a matter of using the right bulb. These new LEDs can be controlled to change that depending on the desired effect. You can see the flexibility this might give you in enhancing the look of a room at different times of the day.
Color with LED lights is one of the latest trends. Imagine bathing a special featured sculpture in a foyer with a colored light at night, or a whole wall of art in color for a party. With smart LED lights, this can be done with a press of a button.
Smart Lights for Smarter Control
Coupling these LED lights with a lighting control system will provide your clients the ability to customize the look of their spaces to suit activities, moods, and effects. If you are familiar with the way an iPhone has an optional night mode with lower screen brightness and warmer tone, you could have the same effects with smart lights. Use cooler white light during the day, and shift to warmer tones at night for a more relaxed mood to wind down. LED lights also offer precise control of brightness and dimming, making it easy to achieve the right levels of light intensity.

Smart lighting makes it easy to set scenes with groups of light+s for different activities. In the kitchen, a "cooking" scene could turn on island lights overhead to full intensity, as well as under-cabinet lights to ensure good visibility of kitchen counters and appliances. A "wake-up" scene might light up the kitchen gradually and showcase the coffee bar.

The best way to use smart lighting to bring out the best in your design is to work with us early in your project. You can tell us your vision of how you want to use light, and we can show you how to make it happen. Reach out to our team today; we'd love to work with you.

No video selected.