Elevate Your Smart Home Experience with Control4's Neeo Remote
Enjoy a Sleek Design, Seamless Control and Access to All Your Smart Home Services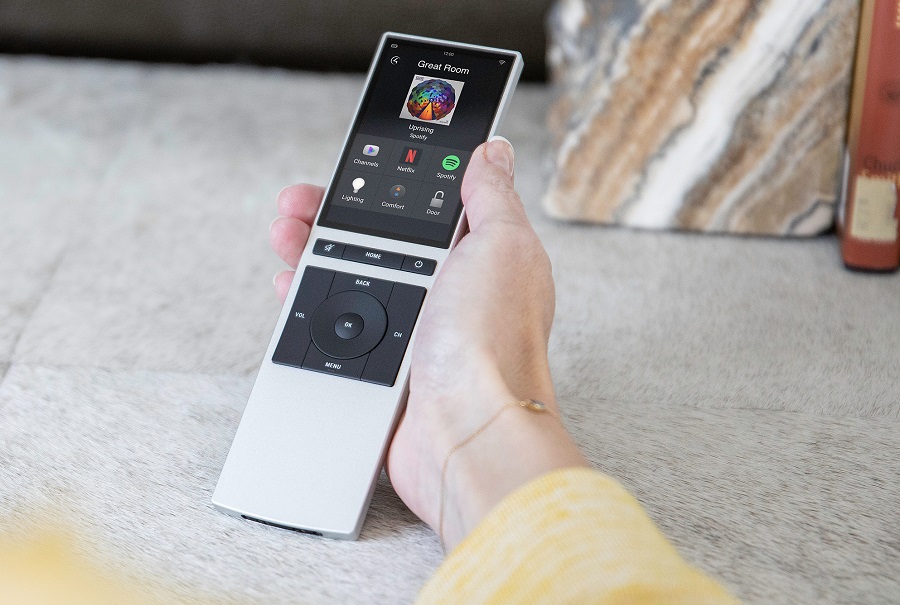 One of our primary roles as technology professionals is to keep our clients up to date on the latest smart home services available to them. The smart home industry is always evolving, and we want to make sure you always have access to the latest and greatest for your Portland, OR home. It is why we're so excited to tell you about the newest offering from Control4: The Neeo remote.
Explicitly optimized to work with Control4's new OS 3 platform, the remote offers a comfortable, sleek and seamless experience. If you already have a Control4 system in place, it takes just a few minutes to connect the remote. Want to learn more? Encore Audio Video is one of the few certified showrooms in the country showcasing this brand-new control solution.
SEE MORE: Using Your Control4 System: Find the Method that Works for You
Feel the Ultimate Comfort
Everything about the Neeo remote is built for comfort and functionality. The remote has a sleek Swiss design that combines tactile buttons with a three-inch touchscreen interface. Effortlessly control all your smart home services with a refined designed for the perfect weight, balance and texture.
Get Easy Access to Content
Relax and enjoy your favorite home entertainment with the ultimate smart remote that doesn't make you turn on different devices or even adjust input. Neeo offers one-touch access to your favorite content, technology and commands. Display your favorites channels prominently on your touchscreen and use tactile buttons to lower the volume, change the channel or pull up your main menu.
Connect Your Entire Home
Via a simple Wi-Fi connection, you can integrate your Neeo remote with the rest of your smart home services. Adjust lights, climate, locks and more through the remote's touchscreen. Have access to all your technology and even take the remote with you from room to room, though we certainly recommend dedicated ones in your media room, home theater, and bedroom.
Made to Last in Any Space
Minimalist design doesn't have to mean a weak disposition. Neeo remotes have a rigid aluminum body and a screen that can survive falls of several feet. When the remote is not in use, it goes into automatic sleep mode, helping to extend its battery life to up to five days. Each remote comes with a dual-purpose charging station, with the remote automatically springing to life when you go to use it.

Are you interested in adding a Neeo remote to your existing Control4 system or starting your smart home services from scratch? Experience the Neeo remote firsthand at our Control4 certified showroom and learn more about how we can craft the ultimate smart home experience for you. All you have to do is give us a call at (503) 676-6945, fill out our contact form or chat with us below to schedule a meeting.

No video selected.