Be a Master of Light with Motorized Window Treatments
Protect Your Home and Save Energy without Sacrificing Style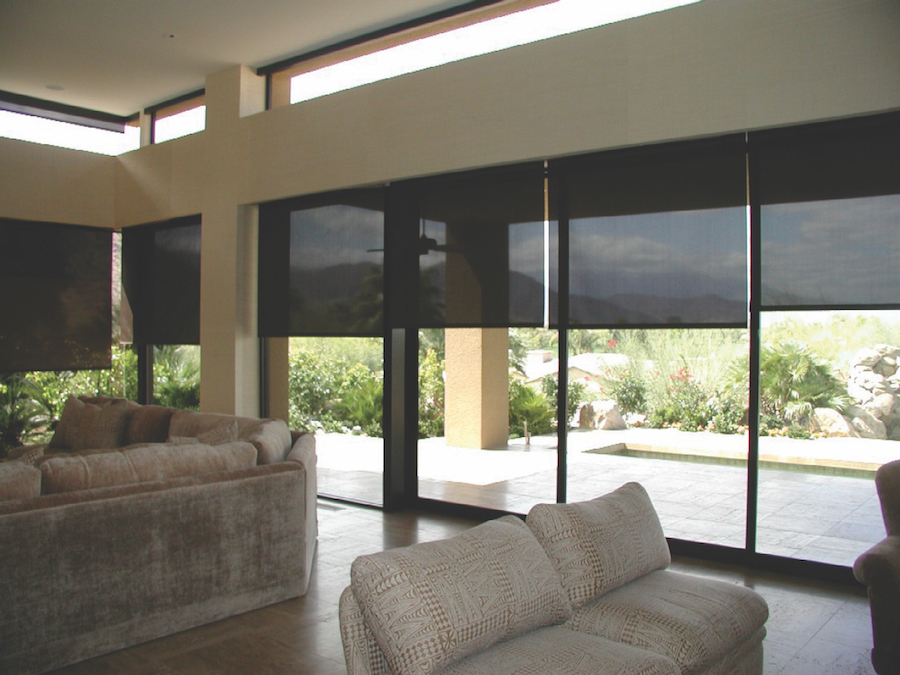 We are blessed with a mild climate in Oregon and the Pacific Northwest. Our winters may be wet but they are not overly cold; our summers are gloriously sunny. As much as we love our summer sun, sometimes it feels overwhelming, quickly heating up our houses on the hottest days.
Is it warm enough for air conditioning? Air conditioning is a great convenience for some occasions, but we are fortunate in that it's not a dire necessity here, unlike other parts of the country. However, there is a smart way to control the heat -- by managing the amount of summer sunlight that enters your home. Motorized window treatments might seem like a luxury - they certainly are luxurious - but they're also a great way to control light and its effects. Read on to learn more about how to be the master of light in Camas, Washington, by using motorized shades and window treatments.
SEE ALSO: It's All About the Light - Lighting Control Enhances the Beauty of Your Home
Increased Comfort
Depending on your home's exposure and the trees that shade it, parts of your home will warm up faster than others at particular times of the day. Do you want to leave your window treatments closed all day? That's not a great solution; we like the light after a gray winter.
Motorized shades and window treatments prove helpful here. If your home has many windows, it feels like a chore to continually open and close shades as light changes. If you have tall clerestory windows, you know they are difficult to reach.
Motorized window treatments easily adapt to changing light conditions. At the touch of a remote control button or a smartphone app, shades can open or close to any position with precise control. Better yet, when you integrate your shades with smart home control, you can put shade control on a schedule or even time it to sunrise and sunset times. With smart control, you can always keep your house comfortable.
Greater Efficiency
Lighting and climate control are big energy consumers in many homes. With motorized window treatments, you can have just the right balance of natural and artificial light in your house all day long. With the long summer days in Oregon, why not take full advantage of the natural light?
Similarly, if you do happen to have air conditioning, you can minimize energy consumption through strategic use of your powered window treatments. For the ultimate in efficiency, you can have your automated shades, smart thermostats, and lighting control system all tied together with smart home automation: Your home will always maintain the optimum level of comfort and efficiency -- whether you are home or away, without your having to manage it.
Hunter-Douglas Style and Quality
Encore Audio-Video is proud to work with Hunter Douglas for motorized window treatments. Ask any interior designer, and they know about the quality and diverse range of styles that the company offers. With their Powerview system, they have brought the convenience and efficiency of motorization to their vast style portfolio.

All Hunter Douglas shades are designed and custom made to order in the U.S., and are backed by long warranties and the company's reputation for quality. The Powerview system integrates well with a variety of smart home systems, so no matter how you want to control your home, Encore Audio Video can make it happen.

Get ready for summer in Camas with the convenience and luxury of Hunter Douglas motorized window treatments. Reach out to our team today or click below to connect with one of our experts.

No video selected.