5 Reasons It's Time to Upgrade Your Business AV
Avoid These Common Issues When It Comes to Your Commercial Audio Video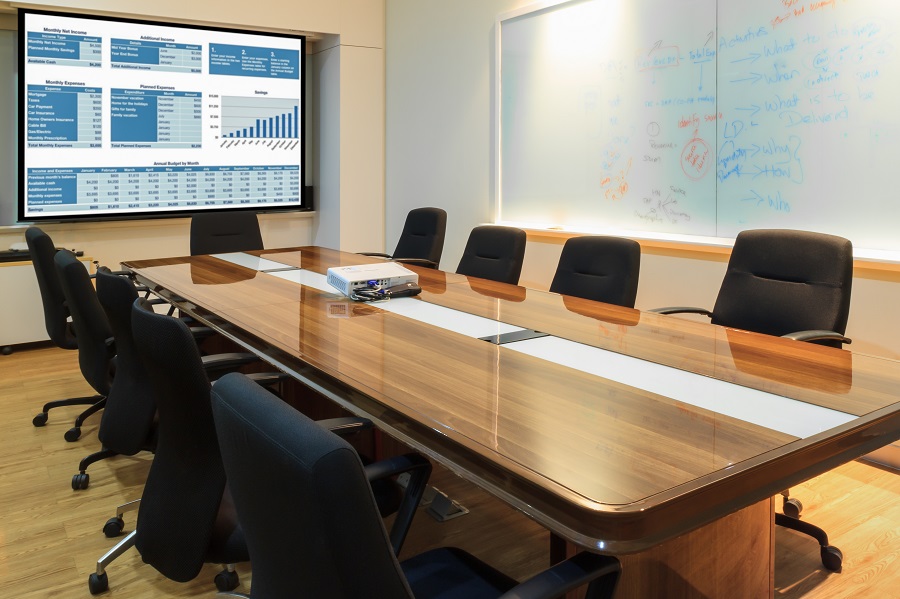 Does your business' commercial audio video system tend to work against you at the worst possible times? Either a presentation won't show up on the screen, participants can't see what's on it—or worst of all—you have to suffer through painful audio feedback. A lot of times, it's just pure bad luck, but other times businesses are setting themselves up to fail.
Not only can be it that you're using the wrong equipment, but sometimes it's merely not appropriately installed. Other times, the problem is that you're using a solution that's not appropriate for your company needs. Even though many of these issues pertain to an office environment, businesses throughout Lake Oswego, OR including restaurants and retail stores could benefit from these upgrades.
SEE MORE: How to Enhance Your Conference Room With Automation
Audio Feedback
Loud, painful audio feedback will immediately turn off potential clients and customers. A lot of times, audio feedback is due to human error, but there are some ways you can upgrade your AV system to reduce the risk. Using signal processing, our technicians isolate and reduce frequencies in the room through equalizers, speaker and microphone placement, and in some cases acoustic treatments.
Excessive Volume
Listening to presentations, performances, or even digital advertisements comfortably is impossible if you don't have the right volume control in your business. Receiving complaints that audio is too loud? Often, it means you need more speakers to spread sound evenly throughout the room. Do you have an easy way to adjust volume when you hear complaints? Let employees use intuitive touchpads to make changes instead of wasting time tracking down the right remote.
Difficult Technology
In many cases, companies will invest in high-end equipment but not in a solution that brings it all together. You can lose substantial time setting up, which leads to less efficient meetings and fewer people being able to use these spaces. AV upgrades should include a unified platform so from one device you can control audio, video, lighting, shading, and climate.
Lackluster Screens
Nearly all standard commercial audio video installations have some issues with the main display. Displays are often too small, too big, not correctly installed, or not the right resolution. With the screen being the focal point of the room, it's vital to work with a professional to figure out the best options. Having the right display will ensure everyone has clear visibility and that content shown on the screen is easy to read.
Unsuitable Wiring
Wiring issues not only affect the efficiency of your commercial audio video solution but can put your building in violation of safety codes as well. Not only do you need to use the right cables for AV, networking, and power, but how you apply them is just as important. Tangled cords will damage your equipment, make maintenance difficult, and create tripping hazards. Keep wires hidden behind walls and neatly organized in a rack for a more efficient system that eliminates electricity overloads.

Want to learn more about how we can help you make necessary upgrades to your commercial AV system? Schedule a consultation with us by calling (503) 676-6945, filling out our contact form or chatting with us on the bottom right screen.

No video selected.