Transform Your Living Spaces with Motorized Blinds or Shades
Explore How Motorized Window Treatments Improve Different Areas of Your Home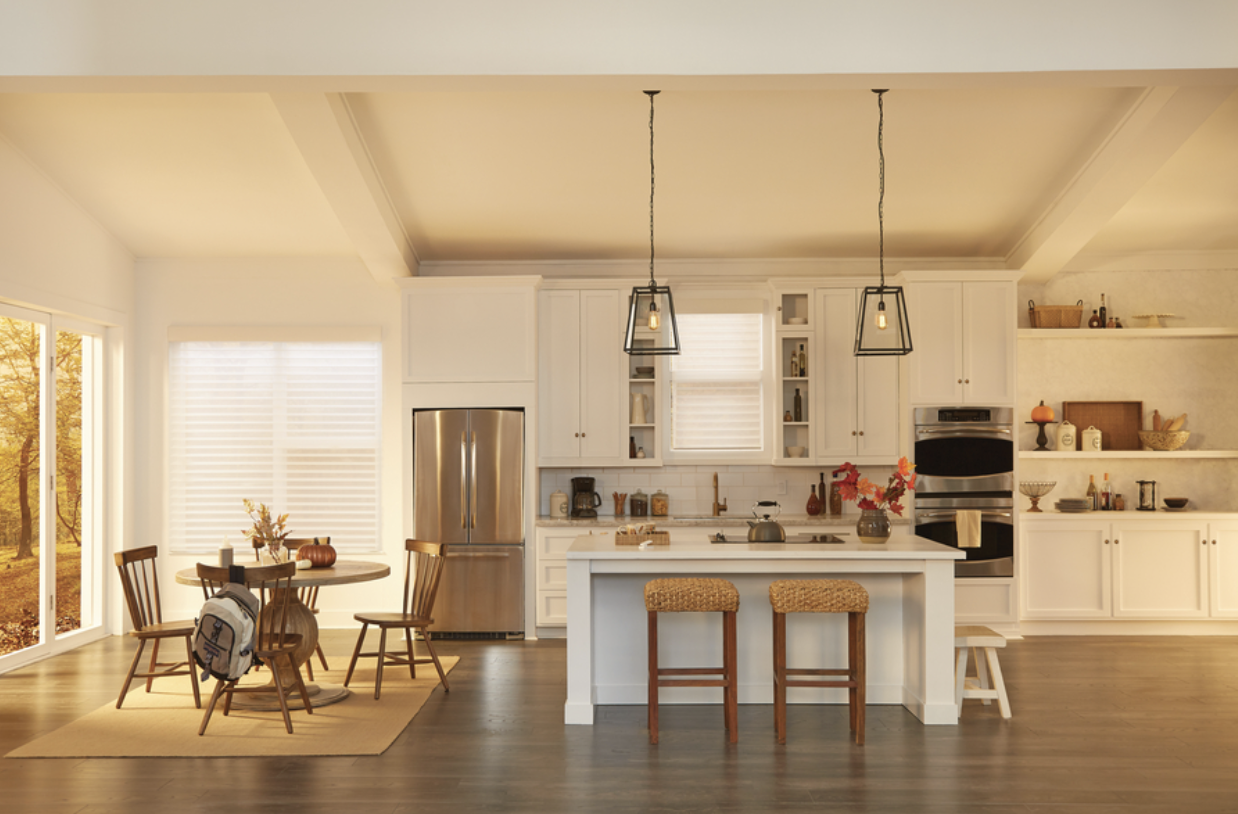 Motorized blinds and shades offer a convenient and stylish solution to controlling the amount of light and privacy in your Columbia, MO, home. They provide intuitive and automated control in various ways throughout your living spaces, including the kitchen, home theater, and bedroom. Here are some ways we recommend incorporating them.
SEE MORE: 3 Reasons You Need Motorized Shades in Your Home
Kitchen
Motorized blinds are an excellent option for the kitchen since they let you not only manage the amount of sunlight that comes in but also where to direct it. Easily raise, lower, and adjust slats to provide illumination for the kids doing homework or for your meal prep in the afternoon. Voice control is great for kitchen blinds when your hands may otherwise be occupied.
Bedroom
Meanwhile, in the bedroom, we recommend automated controls for your motorized shades. They respond to your needs by opening up automatically in the morning to ease you out of sleep or closing at the end of the day to protect your privacy. Also, integrate bedside remotes to open and close them without having to get out from under the sheets.
Home Theater
You should opt for dual shades for a home theater in a multi-purpose space. These come in two different fabrics: sheer and blackout. Use the sheer shades during the day to let soft light in as you read or hang out with the kids. When it's time for a movie, blackout shades come down to eliminate glare for the perfect viewing experience.
Natural light is at your command when you integrate motorized blinds and shades. See how to best implement them into your space with the help of our shading experts. Schedule a meeting by calling, filling out our contact form, or chatting with us below.